Adding one more color to my velvet cake rainbow! It's time to add one more colour to the velvet cake rainbow with this recipe! My velvet cake gets an update so red, pink, and orange can move aside for this bright, happy, delicious cake! Don't forget, you can substitute any colour to suit all of your baking dreams!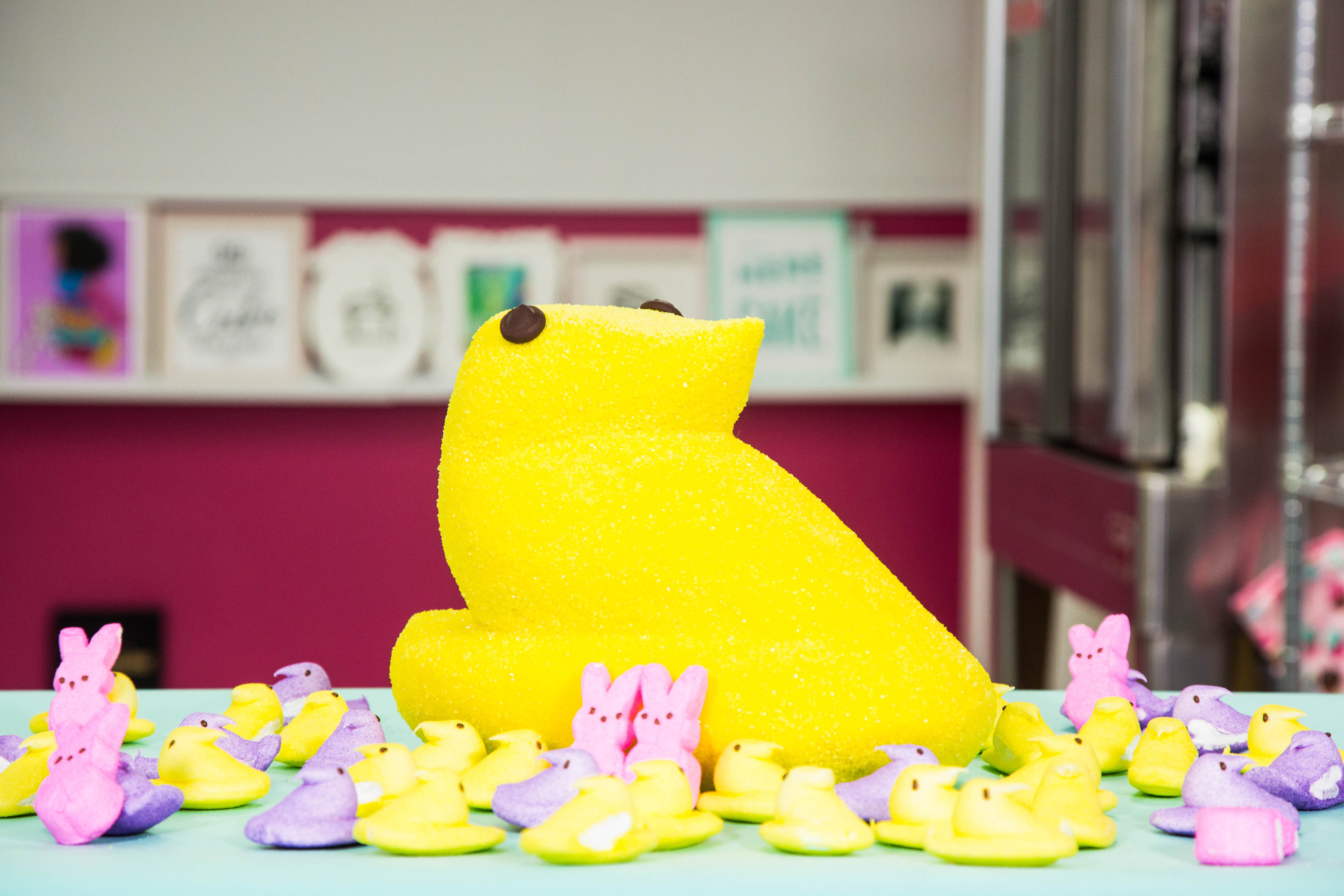 ---
4 cups flour
2 teaspoons salt
1 cup butter (room temperature)
1/3 cup vegetable oil
3 cups sugar
1 1/2 teaspoons vanilla extract
4 eggs
2 cups buttermilk
2 teaspoons baking soda
2 teaspoons cider vinegar
1/2 teaspoon yellow food colour
Preheat oven to 350 degrees. Line the bottom of your cake pans with parchment.

Combine butter, oil, sugar, and vanilla using your mixer at medium speed until well blended- about 5 minutes.

Sift and flour and salt into a separate bowl.

Add your four eggs two at a time to your wet ingredients, combining well. Drop in your yellow food colouring.

Add flour mixture to your wet ingredients in 4 parts, alternating with your buttermilk in 3 parts. Always start with your dry ingredients, and scrape down your bowl in between. Beat just long enough to combine.

In a small dish, combine your baking soda and vinegar With your mixer running, add this to your batter and beat for another 10 seconds.

Pour your batter into your cake pans, and place in oven to bake until a cake tester comes out clean. Let cool in pans completely before removing your cakes.

Want some inspiration on what to do with your brilliant Yellow Velvet Cake? Learn how to make a Giant Peep from my blog post here
#howtocakeit
Sunday,Monday,Tuesday,Wednesday,Thursday,Friday,Saturday
January,February,March,April,May,June,July,August,September,October,November,December
Not enough items available. Only [max] left.
Add to Wishlist
Browse Wishlist
Remove Wishlist