This recipe is so simple and easy to follow and absolutely delicious! It also smells heavenly when baking in your oven. In the traditional sense, pound cake is a cake made with a 1:1:1:1 ratio. 1lb butter, 1lb sugar, 1lb eggs, and 1lb flour. There are many, many variations of it nowadays though. This recipe has heavy cream in it as well, which I think is a nice addition. Still rich, but makes the cake a little lighter and less dense.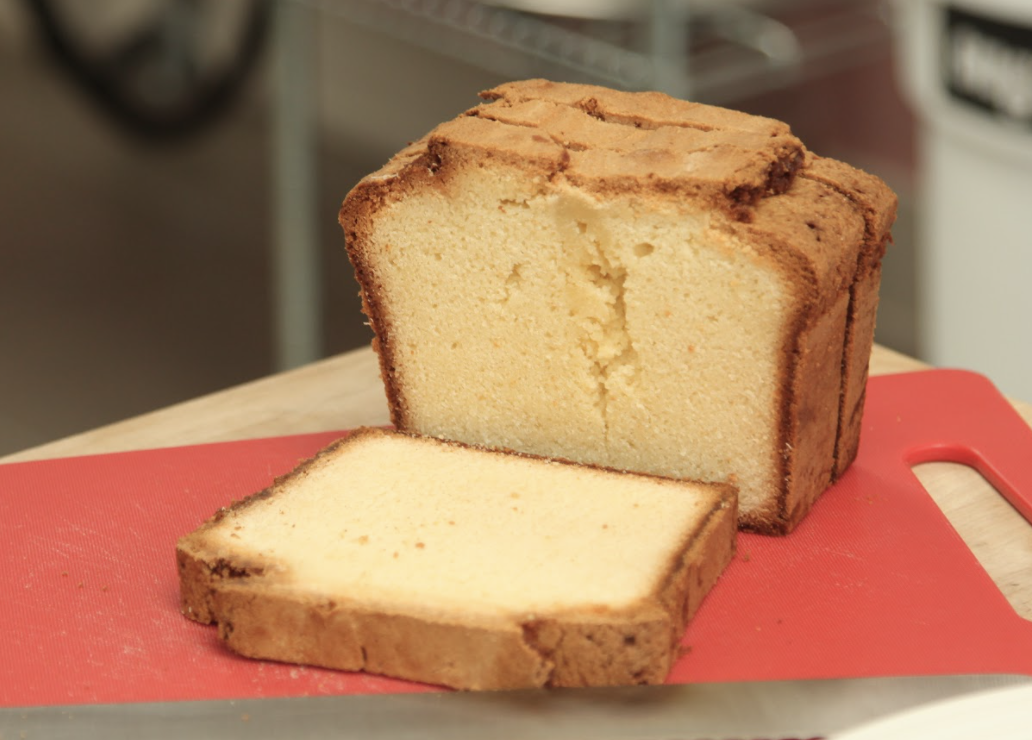 ---
1 cup Unsalted Butter, softened
3 cups Sifted Cake Flour
3/4 teaspoon Salt
3 cups Sugar
7 Large Eggs
2 teaspoons Vanilla Extract
1 cup Heavy Cream
Butter cake pan and dust with flour.

Sift flour and salt together.

Beat together butter and sugar in a large bowl, until light and fluffy. Incorporate eggs into mixture, one at a time. Beat in vanilla.

Add half of flour measurement into bowl, incorporating well. Then add all of cream, and remaining flour, mixing well after each addition.

Pour batter into pan. Place pan into cold oven, and place temperature to 350F. Bake for 1 - 1 hours, or until loaf is golden brown. Let cool for 30 minutes.
#howtocakeit
Sunday,Monday,Tuesday,Wednesday,Thursday,Friday,Saturday
January,February,March,April,May,June,July,August,September,October,November,December
Not enough items available. Only [max] left.
Add to Wishlist
Browse Wishlist
Remove Wishlist