Yes, we all know red velvet cake is fabulous. But, did you know that it doesnt have to be red? Thats right, you can dye this cake any colour you wish. Imagine all the fun you could have. Red velvet is typically paired with cream cheese frosting, but I think it is still delicious with Italian meringue buttercream. So the next time you want a change from chocolate cake, or vanilla cake, try this recipe. Its tasty no matter what colour you choose!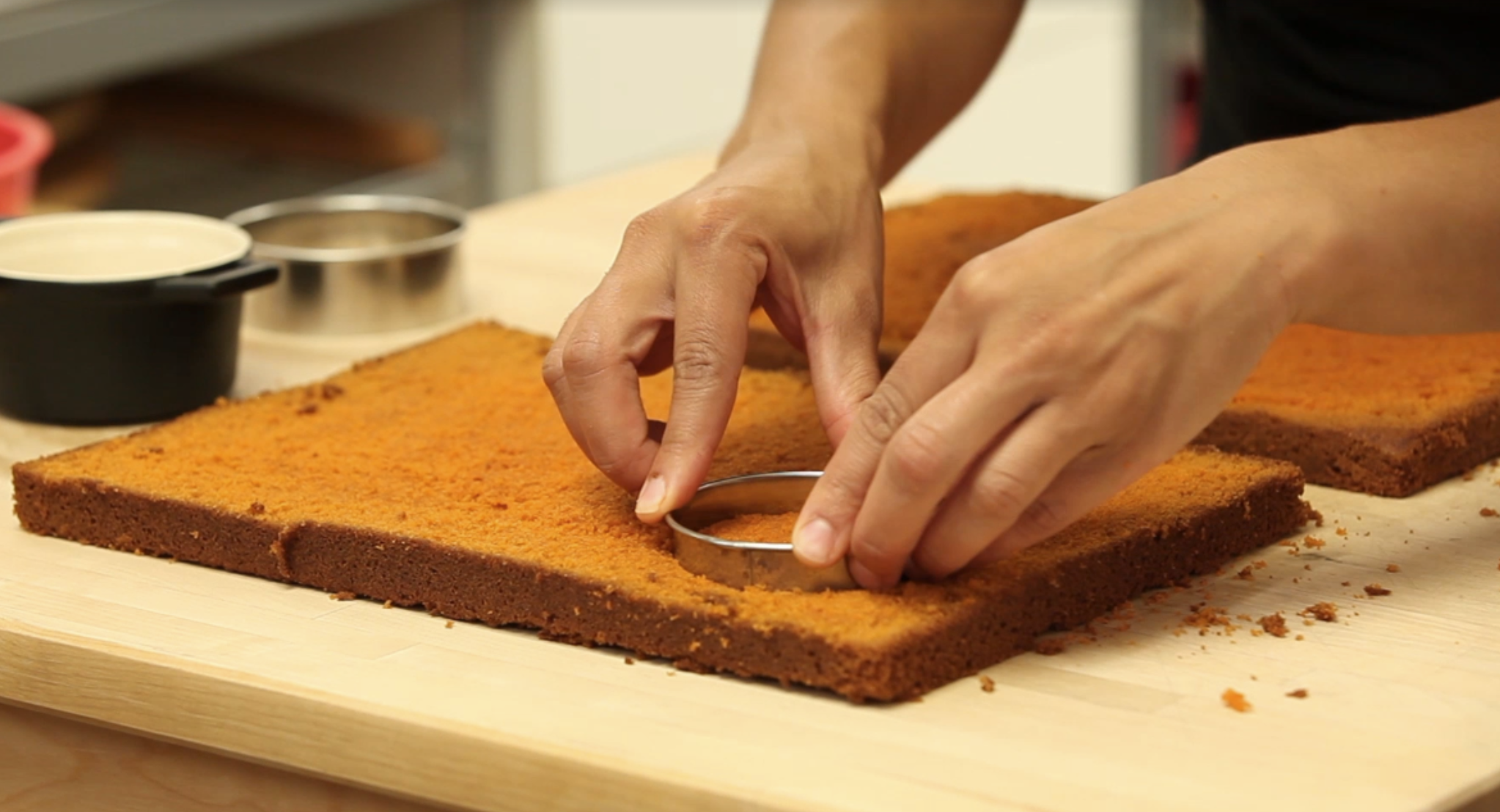 ---
3/4 cup Unsalted Butter, at room temperature
1/4 cup Vegetable Oil
1 1/2 teaspoons Vanilla
2 1/4 cups Sugar
3 Eggs, at room temperature
3 cups Flour
1 Tablespoon Cocoa
1/2 teaspoon Salt
1 1/2 cups Buttermilk
1 1/2 teaspoons Cider Vinegar
1 1/2 teaspoons Baking Soda
1 teaspoon Orange gel colour
I bake all my cakes at 350. Baking times are a suggested guideline. It is important to get to know your oven, and always test cakes in the centre with a toothpick. When it comes out clean, your cake is ready. It is also important to rotate your cakes, gently, while baking. Rotate smaller cakes once, and larger cakes that have longer baking times, four times. This helps the cake to bake evenly.

Preheat oven to 350 degrees. Line the bottom of your pan with parchment paper.

Place butter, oil, sugar and vanilla in bowl of an electric mixer and beat at medium speed until well-blended. About 5 minutes. Meanwhile whisk flour, cocoa and salt into a bowl and set aside.

Beat in eggs one at a time. With machine on low, add orange gel food coloring.

Add flour mixture alternately with buttermilk.

Place baking soda in a small dish, stir in vinegar and add to batter with machine running. Beat for 10 seconds.

Pour your batter into prepared pan, place in oven and bake until a cake tester comes out clean, about 40 minutes. Let cool completely in pan.
Sunday,Monday,Tuesday,Wednesday,Thursday,Friday,Saturday
January,February,March,April,May,June,July,August,September,October,November,December
Not enough items available. Only [max] left.
Add to Wishlist
Browse Wishlist
Remove Wishlist