It's beginning to taste a lot like Christmas! The spice lover in me can't get enough of this cake. Gingerbread spice brings this cake together with walnuts and raisins for a killer yuletide treat! Keep it simple, or turn it into a Giant Gingerbread Man.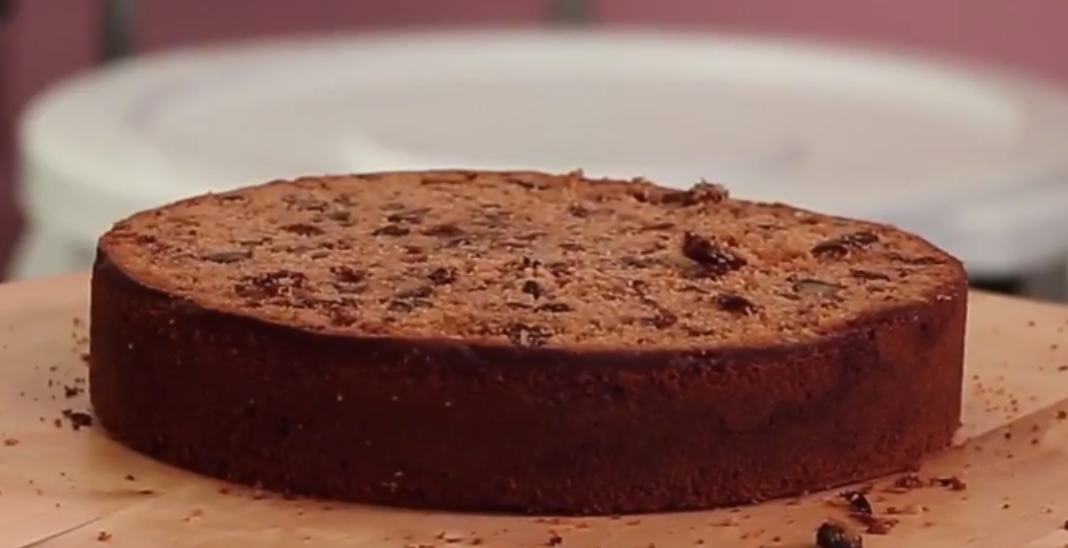 ---
1 cup unsalted butter, at room temperature
1½ cups dark brown sugar, not packed
3 eggs
½ cup fancy molasses
1/2 cup sour cream
1/2 cup milk
3 cups flour
1 tbsp baking powder
½ tsp baking soda
2 tbsp ground ginger
2 tsp cinnamon
1 tsp ground allspice
1 tsp ground nutmeg
½ tsp ground cloves
1 tsp salt
Preheat your oven to 350F and line your desired cake pans with parchment paper.

Whisk together flour, baking powder, baking soda, spices and salt. Set aside.

Mix together your milk and sour cream, set aside.

Beat butter and brown sugar in a stand mixer fitted with a paddle attachment until light and fluffy. Add in eggs, then molasses. Remember to scrape down the sides of bowl after each addition. Don't worry if it seems curdled. Now alternate the flour mixture with the milk mixture. Beating on low, gradually add about a third of flour mixture. Beat just until mixed, followed by half the milk. Repeat additions, ending with flour. It will be very thick.

Divide batter between pans. Roughly smooth the surface. To remove air pockets, run a knife through the batter in a grid pattern and bang pans on counter 5 to 6 times. Bake until centres seem set when lightly tapped and cake starts to come away from sides of pan.
#howtocakeit
Sunday,Monday,Tuesday,Wednesday,Thursday,Friday,Saturday
January,February,March,April,May,June,July,August,September,October,November,December
Not enough items available. Only [max] left.
Add to Wishlist
Browse Wishlist
Remove Wishlist