Let's get GLAZY! Recipe from upcoming book INCRedible by Selva Sonali - INCRedible is a rare interactive pop-up cookbook that combines art and baked goods without sacrificing taste, texture, or presentation!
This limited edition, 3D pop-up cookbook is packed with glorious photographs of each recipe, along with tried-and-tested recipes by celebrity food testers. Enthusiastic home baker and sweet lover, Selva Sonali has combined her passion for design and confections in the form of this book that will show you exactly how to prepare dessert as an art form right at home! You'll be dazzling friends and family with your creations in no time.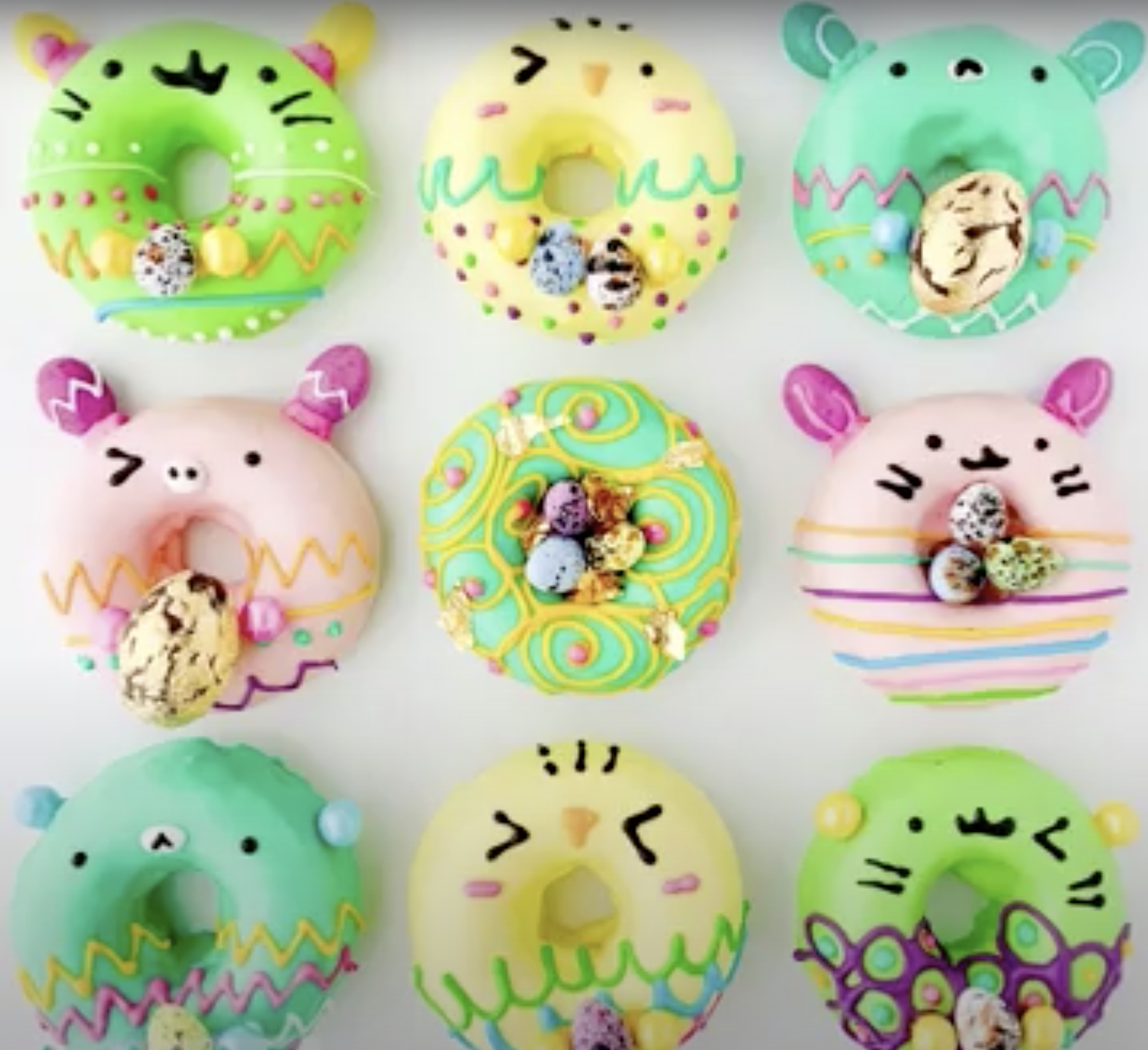 ---
1 cup all-purpose flour
½ teaspoon baking soda
½ teaspoon kosher salt
Pinch of nutmeg
¼ cup unsalted butter, softened, plus additional for greasing pan
⅓ cup sugar
1 large egg, at room temperature
1 teaspoon vanilla extract
½ cup plain Greek yogurt, at room temperature
2 cups white chocolate chips
½ cup heavy cream
Preheat your oven to 350 degrees Fahrenheit. Lightly grease a 6-cavity doughnut pan with butter and set aside.

Whisk to combine flour, baking soda, salt and nutmeg in a small bowl.

In the bowl of a stand mixer fitted with the paddle attachment or with a hand mixer, cream butter and sugar on medium speed until light and fluffy. Reduce speed and add egg and vanilla, mixing until combined. With the mixer on low speed, add Greek yogurt, mixing until incorporated. Add dry ingredients and continue mixing just until no flour remains, scraping down sides of bowl as necessary.

Transfer batter to a piping bag. Cut bag at a width of about ¾ of an inch and pipe into doughnut pans, distributing batter evenly. Alternatively, spoon batter into cavities and smooth top with a small spatula or butter knife.

Transfer pan to oven and bake, rotating halfway through, until a toothpick comes out clean when inserted into a doughnut, about 15 minutes. Allow to cool in the pan for 5–10 minutes before inverting doughnuts onto a wire rack set over a parchment-lined baking sheet. Let cool completely. For a clean look, use a ¾-inch biscuit cutter or round cookie cutter to punch out center of doughnut if desired.

Place white chocolate chips in a medium bowl. Bring heavy cream to a brisk simmer over medium-high heat. Pour over white chocolate chips and let sit, 5 minutes. Whisk until smooth. For best application of ganache, transfer to a small bowl before coating doughnuts.

Dip doughnuts face down halfway into the glaze and place glazed side up on a wire rack. Dip twice, if desired. Use remaining glaze to color and decorate donuts. Allow to sit until glaze is set, about 30 minutes. Serve.
#howtocakeit
Sunday,Monday,Tuesday,Wednesday,Thursday,Friday,Saturday
January,February,March,April,May,June,July,August,September,October,November,December
Not enough items available. Only [max] left.
Add to Wishlist
Browse Wishlist
Remove Wishlist