Cookie Beginner? Get our complete How To Cookie It tools and ingredients kit, along with one of our best selling cookie activity books with A-Z instruction!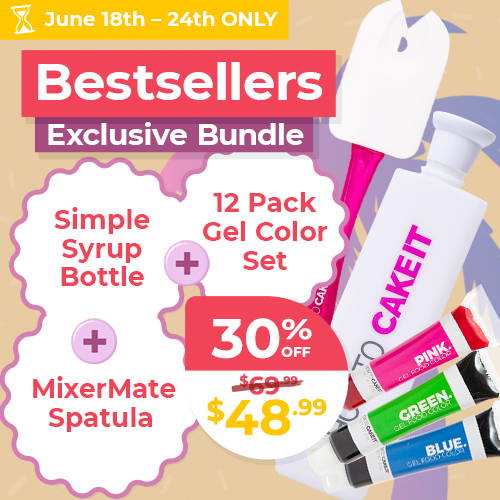 All our top sellers. One LOW PRICE! Let Mixer Mate scrape your mixer paddle clean, get colorful with our 12-pack gel set, and keep your cakes moist (not soggy!) with our simple syrup bottle.
Sunday,Monday,Tuesday,Wednesday,Thursday,Friday,Saturday
January,February,March,April,May,June,July,August,September,October,November,December
Not enough items available. Only [max] left.
Add to Wishlist
Browse Wishlist
Remove Wishlist