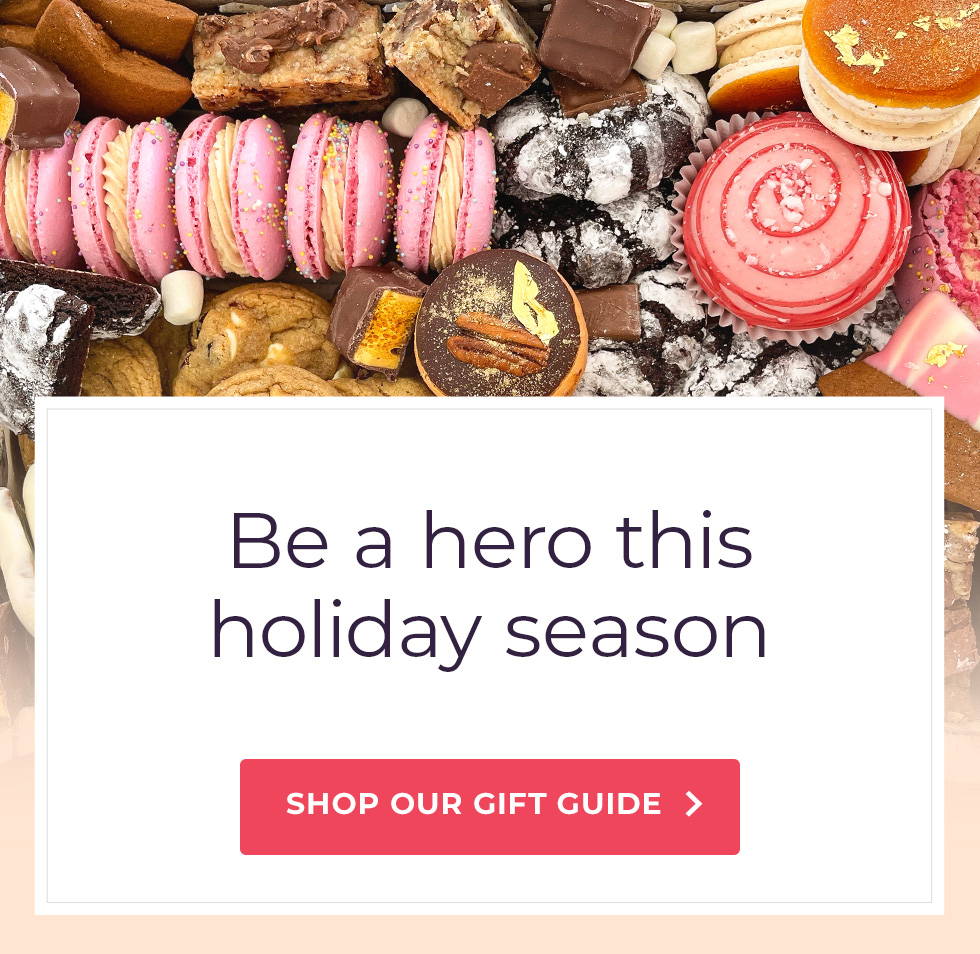 While there's no perfect recipe to make gifting a piece of cake - especially when it comes to picky recipients - our holiday gift guide is here to help you sleigh the gift giving game!
We've rounded up a list of the best gift ideas for every type of baker to show some appreciation for those who make your life that much sweeter.
Okay so we might not be offering up an all-inclusive beach vacation sans the little ones, but these gift ideas come pretty darn close. The best part? The kids can get in on the action too, so the entire family can create memories that will last longggggg after the last crumbs are gone!
We all gotta start somewhere! From cookbooks and classes to full on courses with tons of topics to choose from, the options are endless for the loved one in your life who's ready to dive head (and mouth!) first into the world of baking. But do you know what the most important thing an aspiring baker needs is? A taste tester…hint hint.
Pro: They bring the best desserts to every holiday get together. Con: Trying to find something they don't have (and will actually appreciate - no fake smiles here!) The solution? Leave the choosing up to them! With free range of our online store - kitchen gadgets, courses, and all! - they're sure to find something that leaves their heart happy and stomach full.
Batter isn't the only thing that needs mixing up in the kitchen! Whether they're looking for an upgraded replacement to their tried and true gadget or are in the market for a brand spanking new sidekick, our kitchen utensils make a great gift for the baker in your life that's looking to mix up - and level up - their baking game.
We like to think of these as the mini cupcakes of the holidays. They're small, mighty, and have everyone jumping for joy when they see them. Our stocking stuffers are a little something sweet that send a big message to whoever is lucky enough to be on the receiving end!
holiday gift guide gifts holidays christmas giftidea present presents gifts for kids kids parents family bakers wishlist wish list 2022 xmas
Sunday,Monday,Tuesday,Wednesday,Thursday,Friday,Saturday
January,February,March,April,May,June,July,August,September,October,November,December
Not enough items available. Only [max] left.
Add to Wishlist
Browse Wishlist
Remove Wishlist