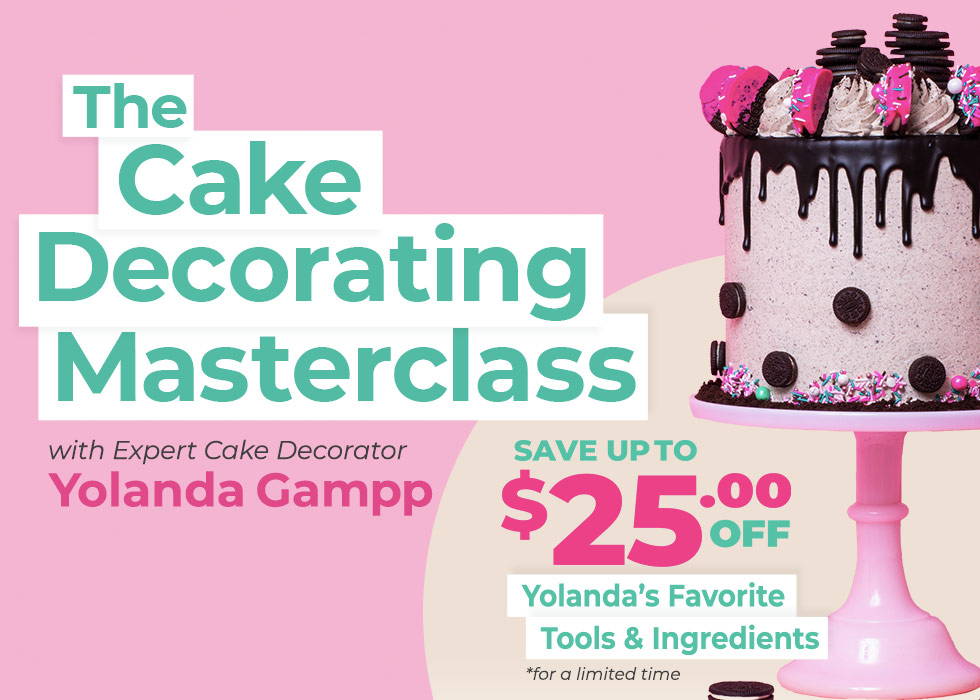 Ok, so you've made your buttercream, now let's talk about how you turn it into endless, beautiful shades. It requires a basic understanding of the primary and secondary colors and knowing how to cool them down or warm them up.
In this video I'm going to give you a crash course on all things color - how to make them, how to use gel colors, and my fave hack for creating black buttercream!
Save on Kitchen Tools & Ingredients!
Get $10 off when you spend $40 or more
With code
YOLANDA10
Get $25 off when you spend $100 or more

With code
YOLANDA25
*These discounts do not apply to live tutorials and memberships.
Only valid for 48 hours! Use it before it's gone!
Here's What Bakers Had To Say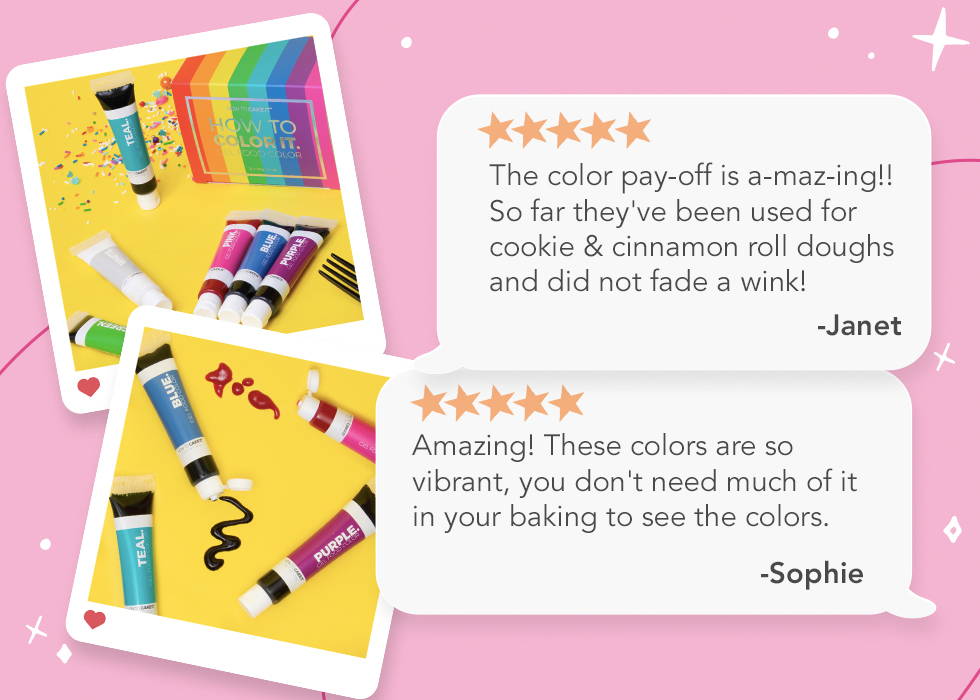 Ready to start decorating?
The right tools can make ALL the difference.




Get $10 off when you spend $40 or more

With code

YOLANDA10




Get $25 off when you $100 or more


With code

YOLANDA25




*These discounts do not apply to live tutorials and memberships.




Only valid for 48 hours! Use it before it's gone!




Sunday,Monday,Tuesday,Wednesday,Thursday,Friday,Saturday

January,February,March,April,May,June,July,August,September,October,November,December

Not enough items available. Only [max] left.

Add to Wishlist

Browse Wishlist

Remove Wishlist

--> {{#tiers}}
{{{quantity}}}+
{{{price.title}}}
{{/tiers}} -->