I consider royal icing my cake super glue—it just helps everything stick together! When water or piping gel won't cut it, royal icing is the sturdiest of edible glues. I always have a container of it kicking around in the fridge. It's perfect for attaching fondant details, hiding flaws, patching, and covering up fondant seams on white cakes. And it's incredibly easy to make—just two ingredients and a little time in the stand mixer. Best of all? While it sticks like crazy to cake, it won't stick your fingers together, unlike regular super glue!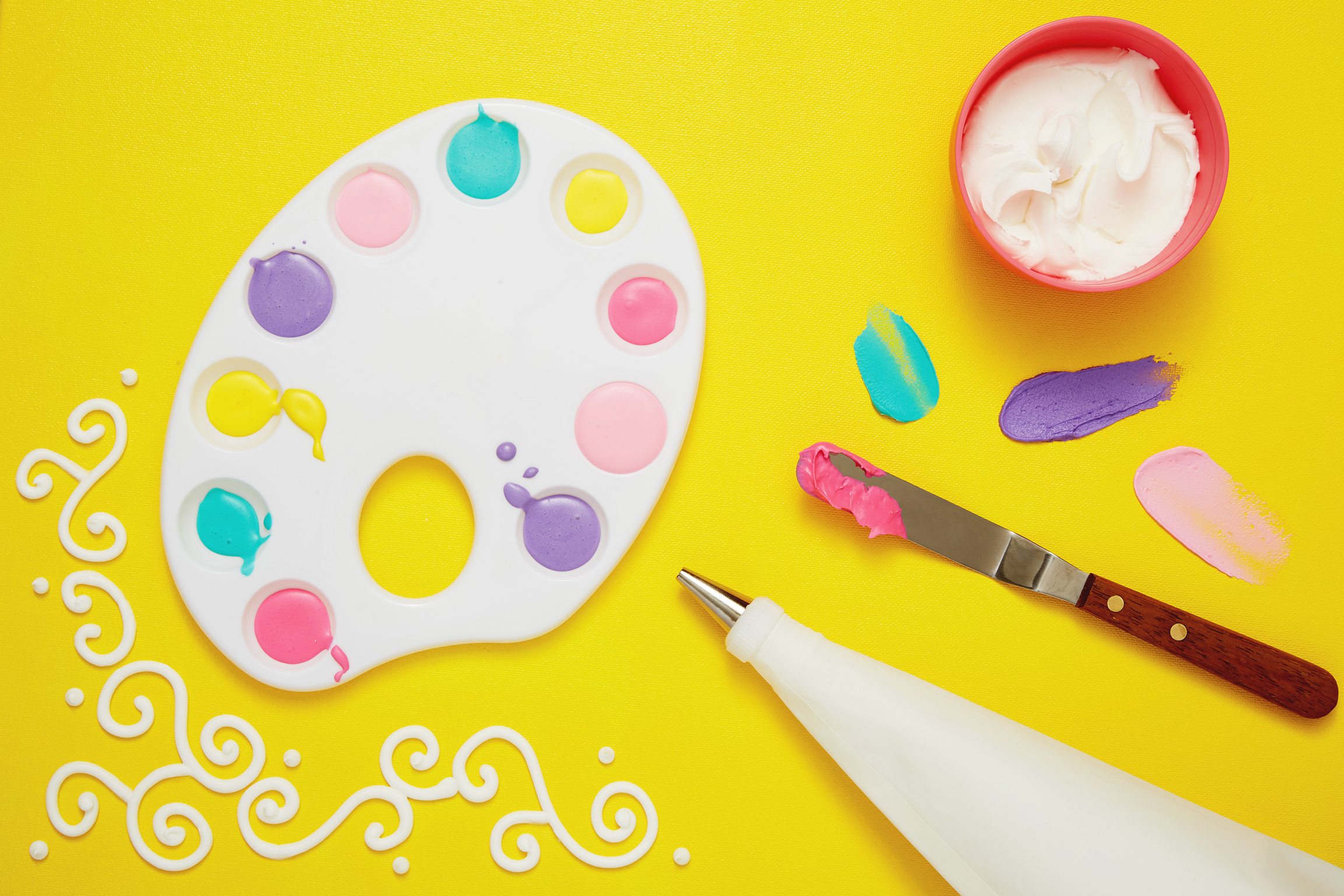 ---
2 1/2 tablespoons Meringue Powder
1 3/4 cups confectioners' sugar
If you make your royal icing before you're ready for it, keep the bowl it's in covered with a damp cloth until you need it. If you find your icing too runny, you can further stiffen it by adding more icing sugar.

In a medium bowl, whisk together the meringue powder and 3 tablespoons water until foamy.

Add the confectioners' sugar and beat with a handheld electric mixer at low speed until very thick and smooth, 3 to 5 minutes. Turn the mixer up to medium speed and beat for 1 minute.

If your icing is too runny, stiffen it by adding more confectioners' sugar; if it's too thick, stir in a little more water.

If you're making this more than a few hours in advance, transfer to an airtight container and press a sheet of plastic wrap directly on the surface to prevent a crust from forming, then store in the refrigerator. The icing will keep for up to 1 month in the fridge.

TIP: Royal icing can be tinted with food colorings: Add just a little at a time, stirring to incorporate each addition until you have the color you want.
#howtocakeit
Sunday,Monday,Tuesday,Wednesday,Thursday,Friday,Saturday
January,February,March,April,May,June,July,August,September,October,November,December
Not enough items available. Only [max] left.
Add to Wishlist
Browse Wishlist
Remove Wishlist