Peanut Butter Blondies seem like a classic dessert to me. Theyve been around forever, and I can never resist them. When I decided to make Giant Ice Cream Sandwich Cakies on How To Cake It, I knew it was my chance to incorporate Blondies!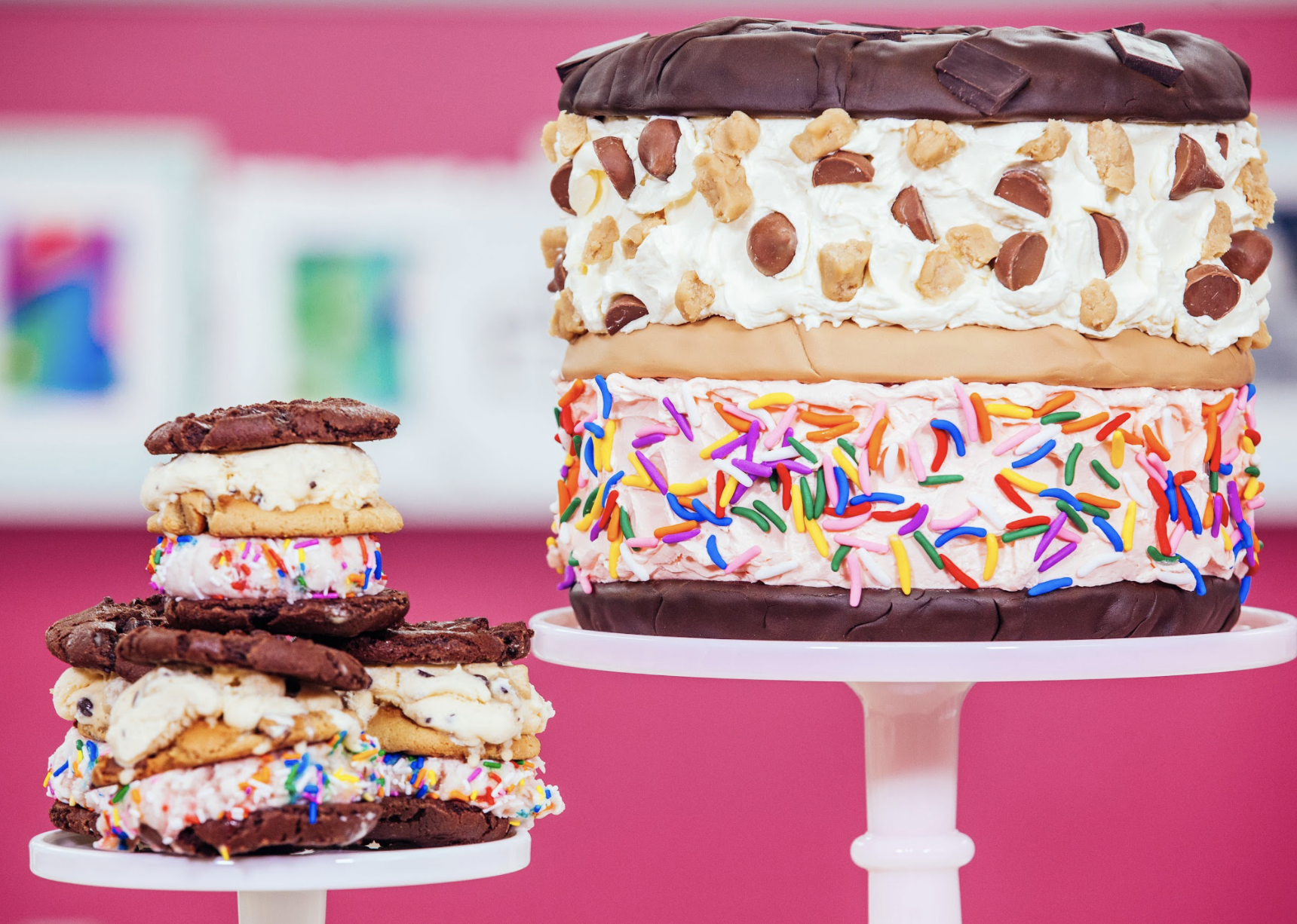 ---
½ cup Salted Butter
2/3 cup Smooth Peanut Butter
½ cup Brown Sugar
¼ cup Sugar
1 Egg
1 tsp Vanilla
1 cup Flour
1 cup Salted Roasted Peanuts
Fill a pot halfway with water and set it over medium heat.

Place your butter in a stainless steel bowl, and set it on top of the pot to melt. Once your butter is almost melted, add peanut butter.

Remove the bowl from the heat and whisk the mixture until it is all melted. Add sugars and continue to whisk. Add the egg and the vanilla and whisk until incorporated.

Switch to a rubber spatula, and fold in your flour and then your salted peanuts.

Pour the mixture into the prepared round pan. Bake at 350 for 25- 30 minutes. Let cool.
#howtocakeitx
Sunday,Monday,Tuesday,Wednesday,Thursday,Friday,Saturday
January,February,March,April,May,June,July,August,September,October,November,December
Not enough items available. Only [max] left.
Add to Wishlist
Browse Wishlist
Remove Wishlist