This is my Father-In-Laws favourite dessert. I made it for his birthday this year and was reminded of why I love it so much. Key Lime Pie is sweet but tart, and all around refreshing. Even after a heavy meal youve just got to have a slice!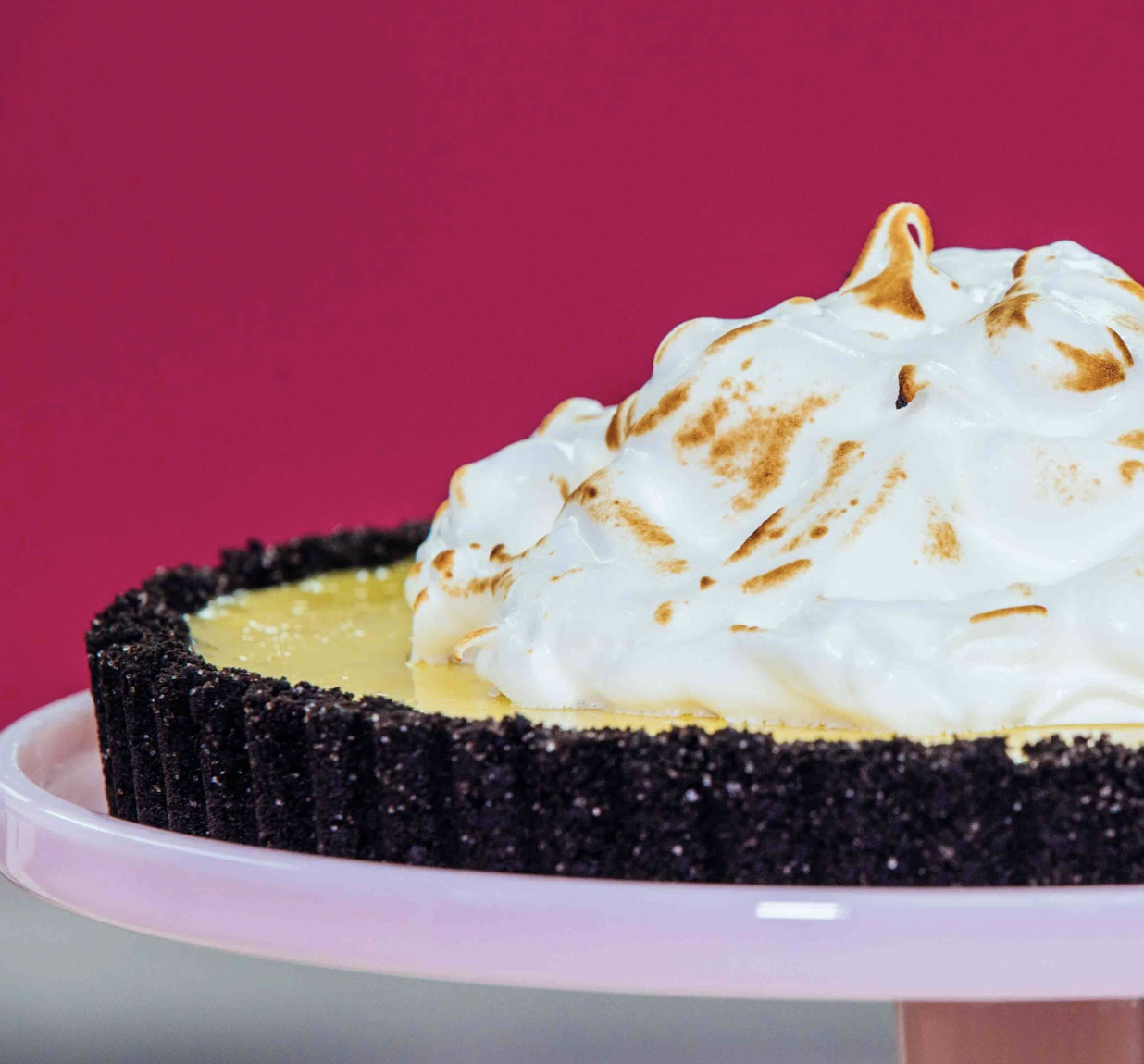 ---
1 3/4 cups Chocolate Cookie Crumbs (Or Graham Cracker Crumbs)
1/4 cup Sugar
Pinch of Salt
6 Tablespoons Unsalted Butter, melted
1 can Condensed Milk, 300ml
5 Egg Yolks (reserve your whites)
3/4 cup Freshly Squeezed Key Lime Juice
2 Tablespoon Key Lime Zest
5 Egg Whites
2/3 cup Sugar
Toss the chocolate cookie crumbs in a bowl with the sugar and salt. Mix in the melted butter with your hands until combined.

Firmly press the crumb mixture up along the sides of the tart pan. Add the rest of the mixture to the pan and press firmly into the bottom. Bake at 350 for 15 minutes. Let cool.

Zest the limes before juicing until you have 2 tablespoons of zest. Juice the limes until you have 3/4 cup of juice. Strain through the sieve before measuring.

Whisk the condensed milk and yolks together. Add the key lime juice and zest and whisk until combined.

Pour the filling into the baked tart shell and bake at 350 for 25 minutes. Let cool, and chill 3 hours before serving.

Whisk the egg whites and sugar in the bowl of stand mixer placed over a pot of hot water. Heat the mixture until the sugar dissolves and it feels hot.

Remove the bowl form the heat and place it onto your stand mixer with the whip attachment. Whip the egg white mixture on high speed until a stiff meringue forms.

Top the tart with a pile of meringue or pipe on a design.

Brown the meringue in a 350 oven for 10 minutes, or until it turns golden brown. Or brûlée it with a brûlée torch.
#howtocakeit
Sunday,Monday,Tuesday,Wednesday,Thursday,Friday,Saturday
January,February,March,April,May,June,July,August,September,October,November,December
Not enough items available. Only [max] left.
Add to Wishlist
Browse Wishlist
Remove Wishlist