Pile this cheesecake high with your favourite sweets and sauces, or keep it natural. This cheesecake is gorgeous no matter how you serve it! Cake it to the next level by including it in my Ultimate Hibernation Cake!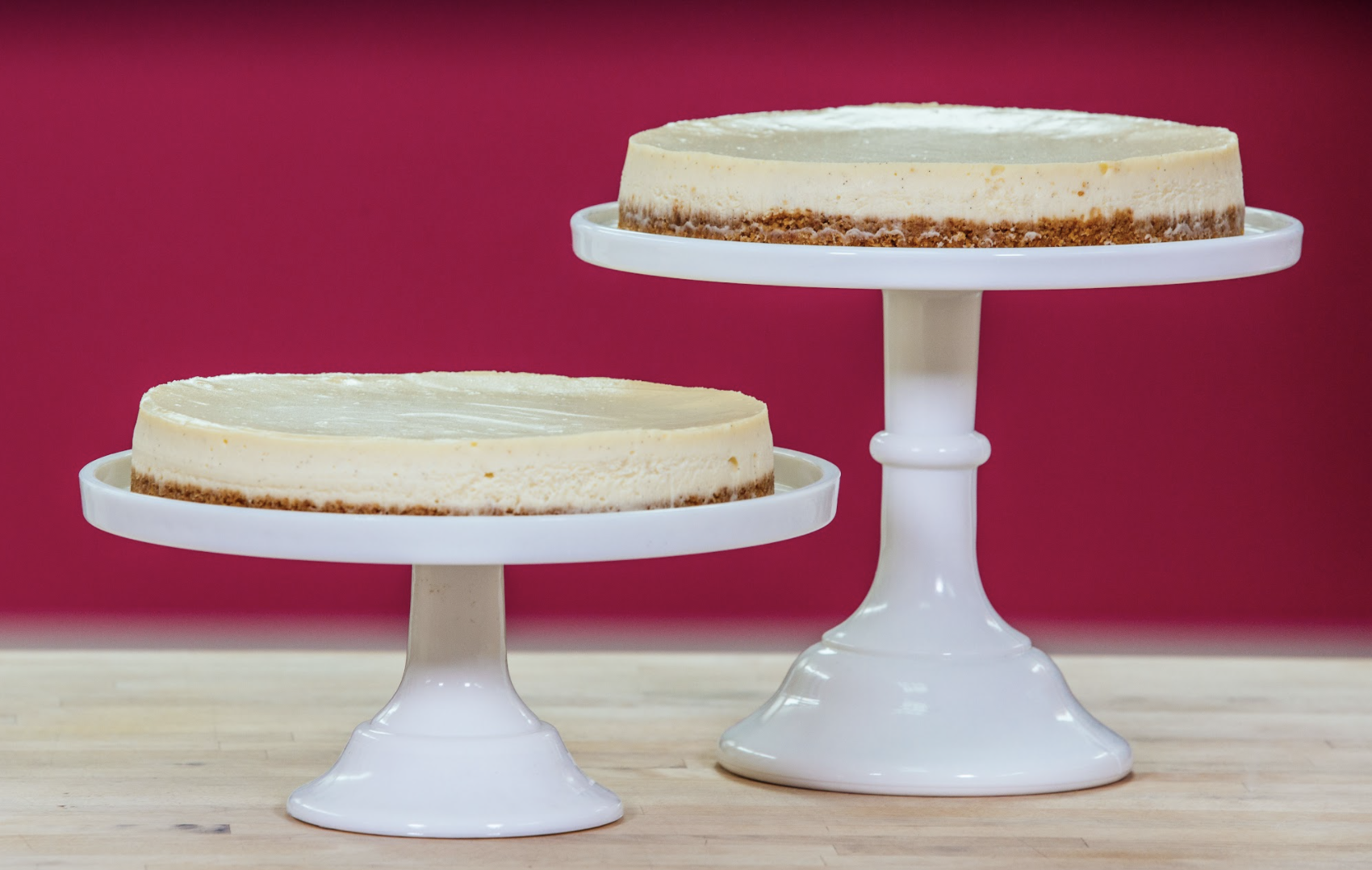 ---
2 cup Cream Cheese
1 1/3 cup Sugar
3/4 cup Sour Cream
1 cup Mascarpone Cheese
1/2 Large Vanilla Bean
1 teaspoon Vanilla
3 eggs
1/2 cup Flour
Your favourite crumb crust
Using the paddle attachment, cream the cream cheese and sugar until smooth and fully combined.

In the meantime, split open your vanilla bean and scrape out the seeds with the back of a knife. Add the seeds to your mascarpone and stir them in.

Add the mascarpone, sour cream, and vanilla extract to the cream cheese mixture. Mix on medium speed until combined.

Add the eggs, one at a time until combined.

Sift the flour directly into the batter and beat at medium speed until combined.

Prepare two 8" round removable bottom cake pans by lining them with parchment paper. Press in your favourite crumb crust.

Divide your cheesecake batter evenly between the pans. Smooth the surface with a small offset spatula.

Wrap the bottom of each pan in a sheet of tin foil and place in a baking pan large enough to fit them both.

Pour 1" of water into the bottom of the pan. Bake at 250º for 1 hour and 40 minutes.

After cheesecake is cooled at room temp, set in the fridge for 4 hours to overnight. I like to take it a step further by freezing for 1-2 hours to set it even firmer.
#howtocakeit
Sunday,Monday,Tuesday,Wednesday,Thursday,Friday,Saturday
January,February,March,April,May,June,July,August,September,October,November,December
Not enough items available. Only [max] left.
Add to Wishlist
Browse Wishlist
Remove Wishlist