As simple as can 1, 2, 3 [Ingredients]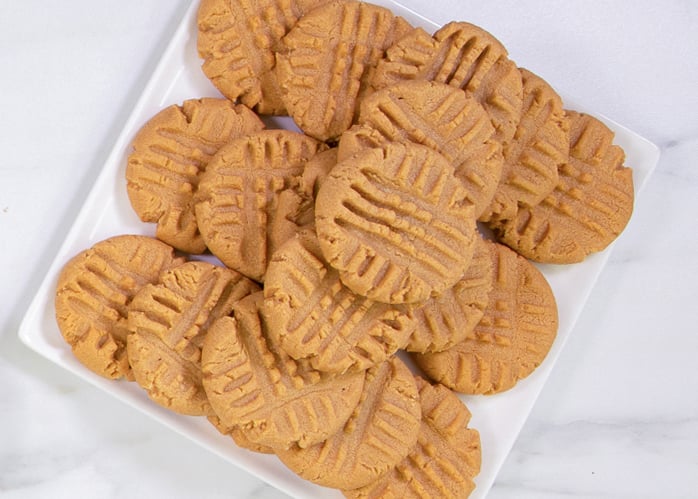 ---
That's It!
1 large egg
1 cup white granulated sugar
1 cup peanut butter
Preheat your oven to 350F and line your baking sheet with parchment paper or a silicone mat.

In a large mixing bowl, combine the egg and sugar and whisk to fully combine.

Add in your peanut butter and stir until everything is incorporated and completely smooth.

Roll out your balls of dough, and use a fork to stamp the classic cross-hatch design!

Bake your cookies for 10 minutes, or until the bottoms are golden brown.
#howtocakeit
Sunday,Monday,Tuesday,Wednesday,Thursday,Friday,Saturday

January,February,March,April,May,June,July,August,September,October,November,December

Not enough items available. Only [max] left.

Add to Wishlist

Browse Wishlist

Remove Wishlist

--> {{#tiers}}
{{{quantity}}}+
{{{price.title}}}
{{/tiers}} -->