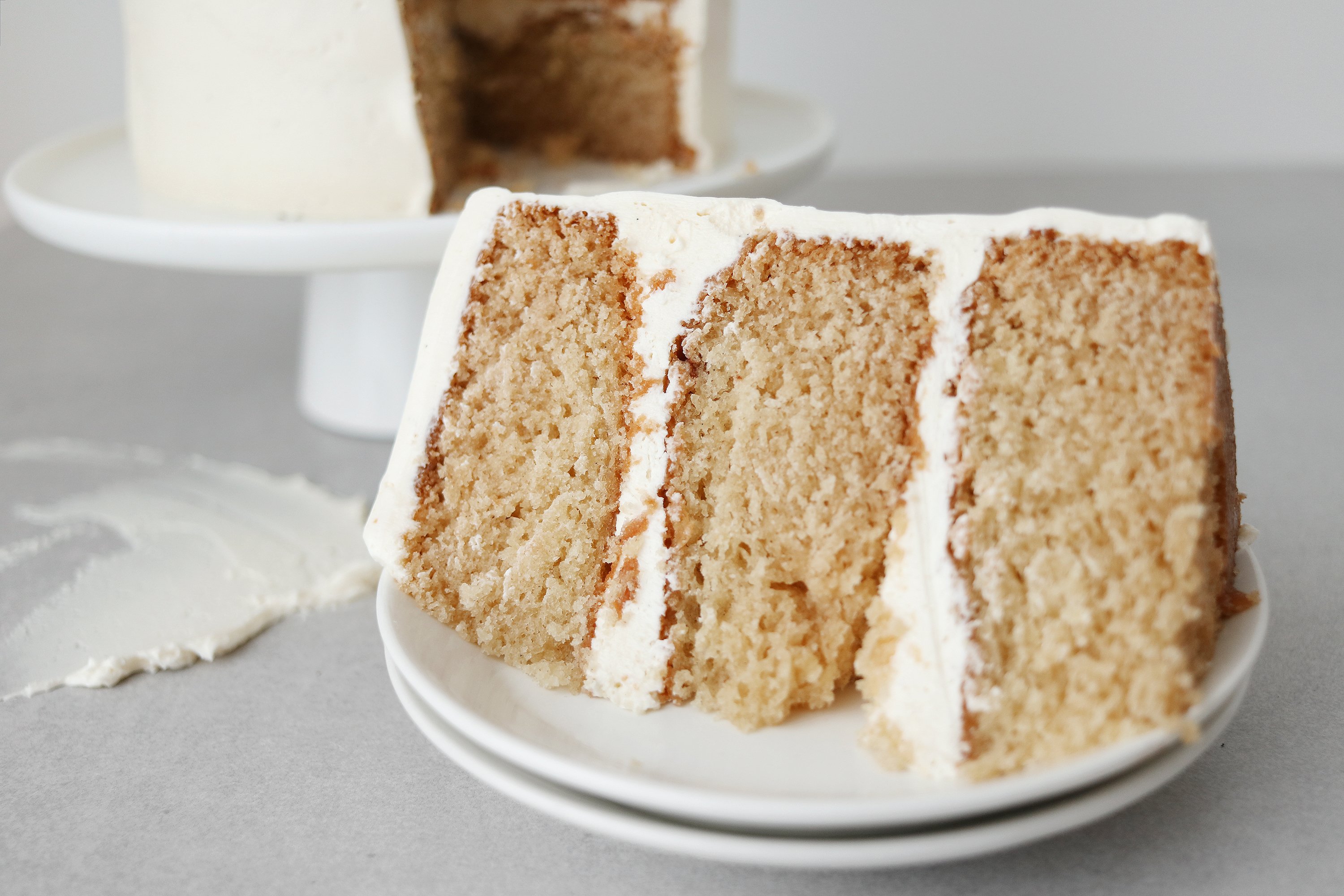 ---
1 cup of dairy-free butter
3 cups of icing sugar
½ cup of chickpea brine (aquafaba)
1 teaspoon of good quality vanilla extract
This recipe pairs well with our Vegan Ultimate Vanilla Cake and Vegan Banana Cake!

In a large mixing bowl, add in the dairy-free butter and whip until creamy. You can use a stand mixer with a whisk attachment, or a hand mixer will work great too.

Sift in the icing sugar and vanilla extract and whip on high speed for a couple of minutes to incorporate it.

Pour in the aquafaba and whip for 5 minutes until it turns light and creamy. Don't over whip it or it can become too soft. If it does, just add in more icing sugar until it's thick and creamy.

Use immediately or transfer to an airtight container and store in the refrigerator for up to 1 week or the freezer for up to 2 months.

Before using frozen buttercream, let it thaw in the fridge overnight, and then sit at room temperature for 2 to 4 hours. Stir well before using. If you feel like your buttercream is still too cold, you can place it in the bowl of a stand mixer fitted with a whisk attachment, wrap a hot towel around the bowl, and whip at high speed until it reaches room temperature.
#howtocakeit
Sunday,Monday,Tuesday,Wednesday,Thursday,Friday,Saturday
January,February,March,April,May,June,July,August,September,October,November,December
Not enough items available. Only [max] left.
Add to Wishlist
Browse Wishlist
Remove Wishlist