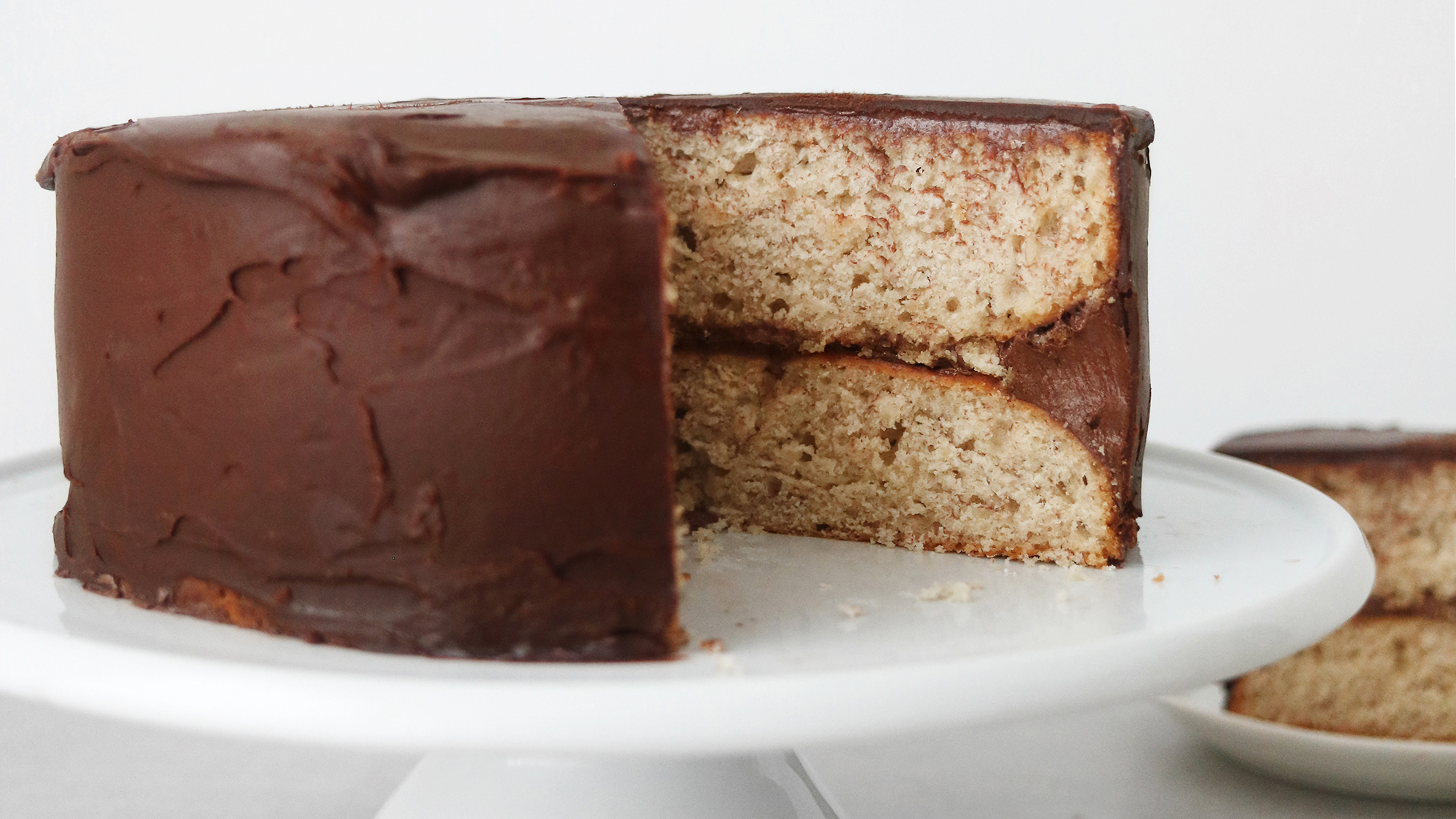 ---
½ cup of dairy-free cream
7 ounces of good quality dairy-free dark chocolate (70% - 80% works best)
This recipe pairs well with our Vegan Ultimate Chocolate Cake and Vegan Banana Cake!

Place the dairy-free cream and chocolate together in a heat proof bowl. Fill a small saucepan 3/4 full with water. Place the bowl over the saucepan and place onto the stove over medium heat to melt the chocolate. Stir to help it incorporate. Once melted, turn off the heat.

Transfer to a heat proof bowl or container and allow to cool at room temperature until it is a spreadable consistency.

If you won't be using the ganache within a day, transfer it to an airtight container and store in the refrigerator for up to 1 week or in the freezer for up to 2 to 3 months. Before using refrigerated or frozen ganache, let it warm up to room temperature.
#howtocakeit
Sunday,Monday,Tuesday,Wednesday,Thursday,Friday,Saturday
January,February,March,April,May,June,July,August,September,October,November,December
Not enough items available. Only [max] left.
Add to Wishlist
Browse Wishlist
Remove Wishlist