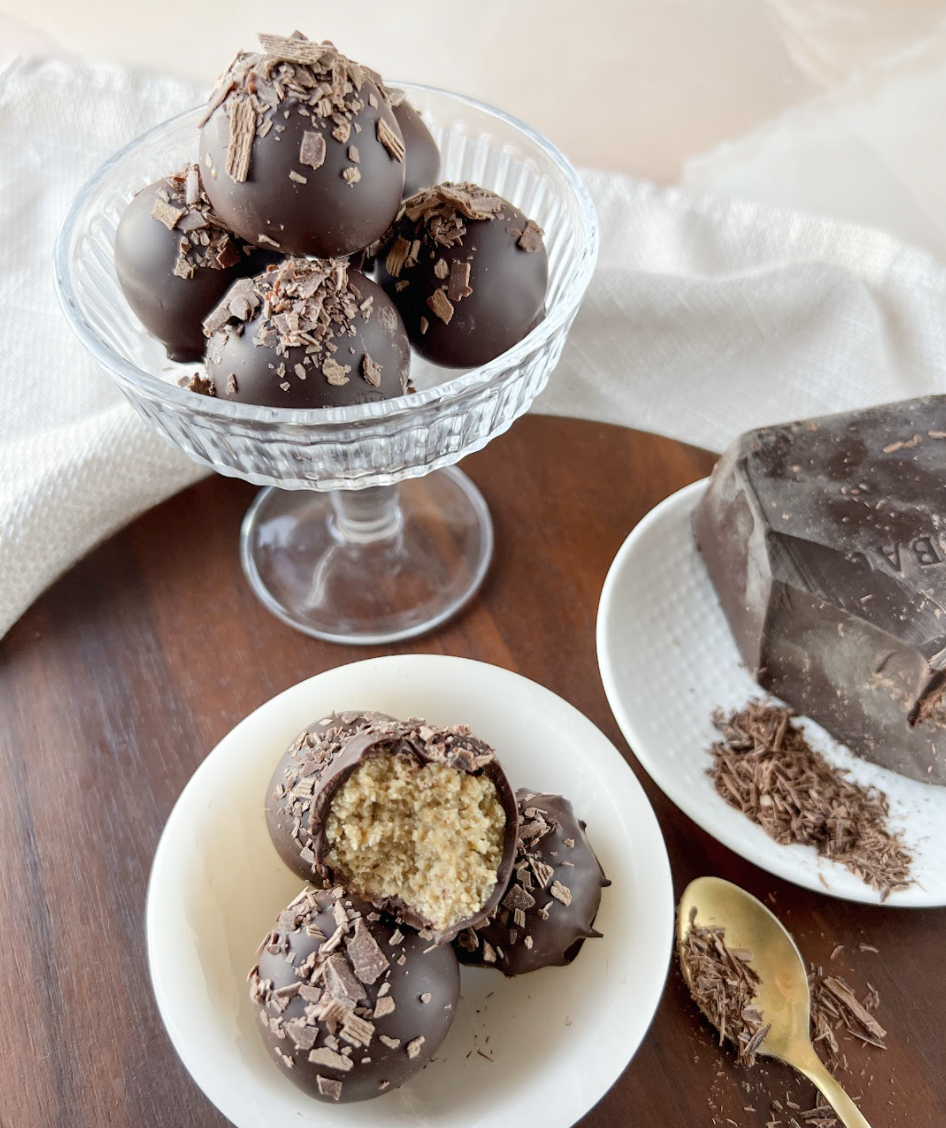 ---
12 lady fingers (crushed)
1/2 tablespoon sugar
1/4 cup + 3 tablespoons cream cheese (or mascarpone) (remove 30 minutes from the fridge before using)
1 tablespoon heavy cream
1 1/2 - 2 tablespoons strong coffee
3 ounces dark chocolate (good quality)
chocolate curls for decorating
In a food processor add the lady fingers and the sugar and pulse until completely crushed. Next, add the cream cheese and the cream and pulse to combine. Then add the coffee in small amounts at a time (start with 1 tablespoon if the dough sticks then leave at that). The dough will be quite thick.

Place the dough in a glass bowl, cover with plastic and refrigerate 3-4 hours.

Remove from the fridge and roll the dough into golf ball size balls (or slightly smaller if desired). Freeze for approximately 15-20 minutes.

While they are in the freezer, melt the chocolate, place half the chocolate in a bowl over a pot of boiling water, stir until melted, remove from heat then add the remaining chocolate stirring until smooth, let cool slightly.

Remove from the freezer, place a toothpick in every ball and dip into the melted chocolate, place on a parchment paper lined cookie sheet with the toothpick still attached.

While the chocolate is still wet, add chocolate curls. Let harden. Enjoy!
#howtocakeit
Sunday,Monday,Tuesday,Wednesday,Thursday,Friday,Saturday
January,February,March,April,May,June,July,August,September,October,November,December
Not enough items available. Only [max] left.
Add to Wishlist
Browse Wishlist
Remove Wishlist