Modeling chocolate is one of the most versatile tools in my caking toolkit. You can dye it, sculpt fine details with it, mold it, run it through a pasta machine, even grate it if you're in need of some modeling chocolate "cheese." The only trick to this recipe is that you need to be sure to make the chocolate in advance—it needs to sit for a day before you can work with it. Don't be fooled and think that you can substitute white chocolate chips for compound chocolate—you won't get the same smooth, workable consistency.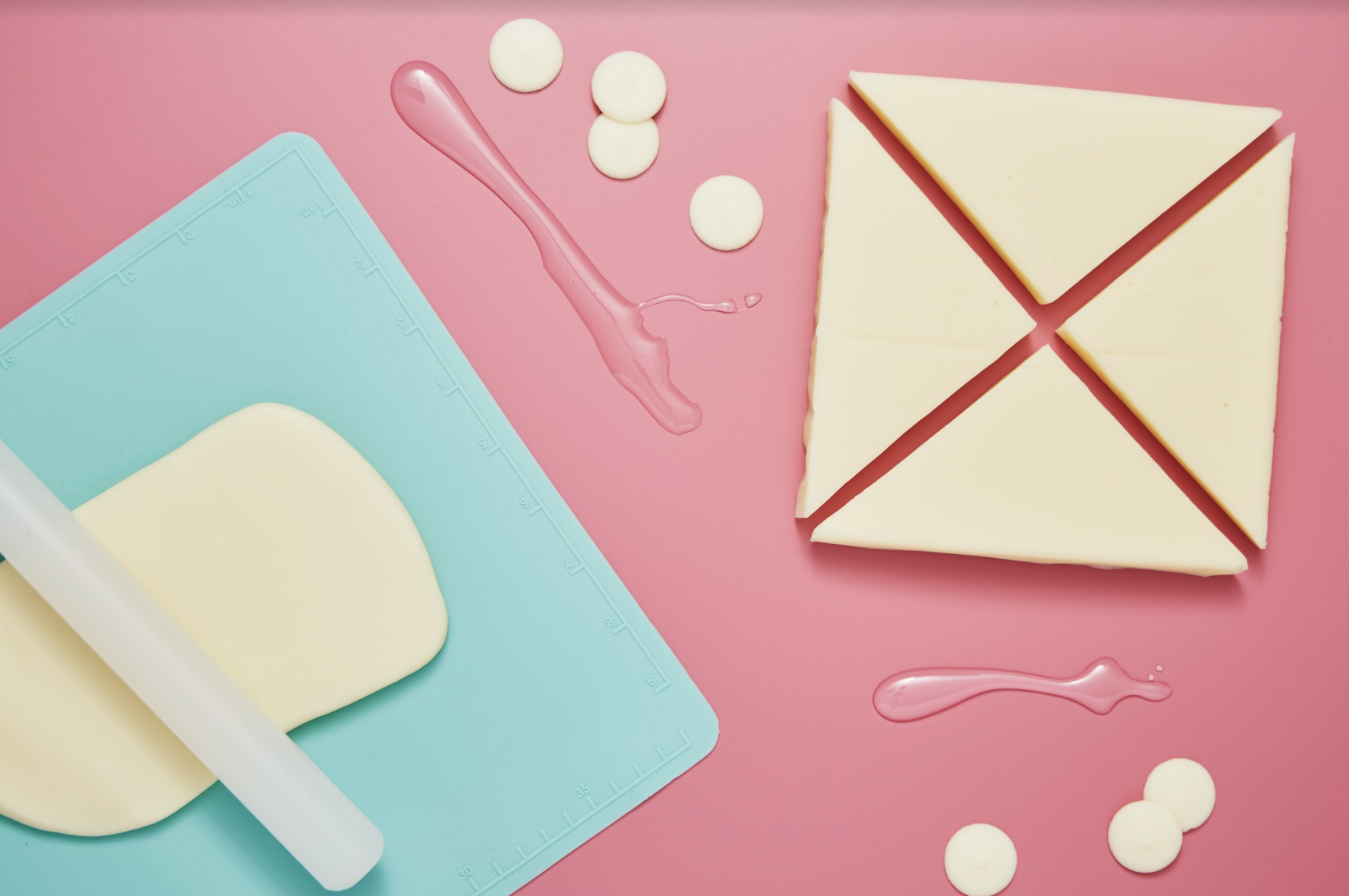 ---
12oz White Chocolate (you can use candy melts)
½ cup Light Corn Syrup
Desired Gel Colours (optional)
You can also make dark modeling chocolate. Just substitute dark compound chocolate for the white, and use either light or regular corn syrup

Put the compound chocolate and corn syrup in a heatproof bowl and set the bowl over a pan of lightly simmering water (do not let the bowl touch the water).

Let the chocolate melt a bit, then stir gently with a spatula to combine the ingredients. Stir until smooth and homogenous.

If you're coloring the modeling chocolate different colors, transfer it to separate bowls and stir in food colorings before the chocolate cools.

Let cool to room temperature, then cover the bowls with plastic wrap and let stand at room temperature overnight.
#howtocakeit
Sunday,Monday,Tuesday,Wednesday,Thursday,Friday,Saturday
January,February,March,April,May,June,July,August,September,October,November,December
Not enough items available. Only [max] left.
Add to Wishlist
Browse Wishlist
Remove Wishlist