Cocoa bombs away! These hot chocolate bombs may just be your new fave way to indulge in this classic winter drink!
These cocoa bombs have been everywhere this holiday season and for good reason! Each one is basically magic in a cup - all you have to do is pour hot milk over your chocolate bomb in a mug and watch as it melts away and releases all the hidden goodies inside! This recipe is super easy to make and there are SO many ways to customize them with different types of chocolate, fillings, sprinkles, the list goes on and on!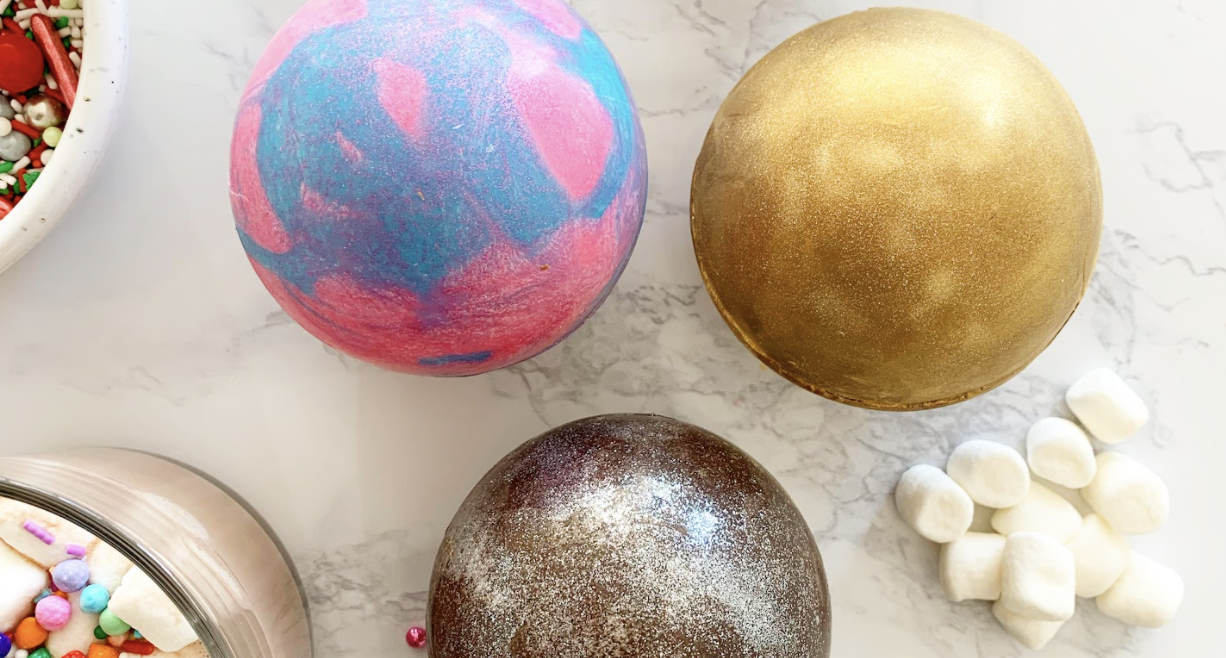 ---
Hot cocoa mix
Marshmallows
Sprinkles
Melt your chocolate of choice (milk, dark or white!)

Add your chocolate into a piping bag and add a small amount to one half of your mold and spread it evenly. Be sure to cover the mold right up to the top edge!

TIP: don't add too much, we don't want too thick of a layer or they get heavy and won't melt as quickly!

Once it's cool, remove chocolate from the molds.

Fill one half with 1-2 tbsp of hot chocolate powder, marshmallows and your sprinkles blend of choice!

Warm a baking tray in your oven at a low temperature. Take the empty end of your sphere and place it on the warm tray until it starts to melt, then attach your two pieces together to seal them.

Pour warm milk over your bombs, let it melt and enjoy!
#howtocakeit
Sunday,Monday,Tuesday,Wednesday,Thursday,Friday,Saturday
January,February,March,April,May,June,July,August,September,October,November,December
Not enough items available. Only [max] left.
Add to Wishlist
Browse Wishlist
Remove Wishlist