This delicious Ginger Snap (aka Sugared Ginger Cookie) recipe makes for the perfect easy and guaranteed favorite Thanksgiving or Christmas treat. They are perfect for any holiday cookie spread or Thanksgiving Dessert Platter ;).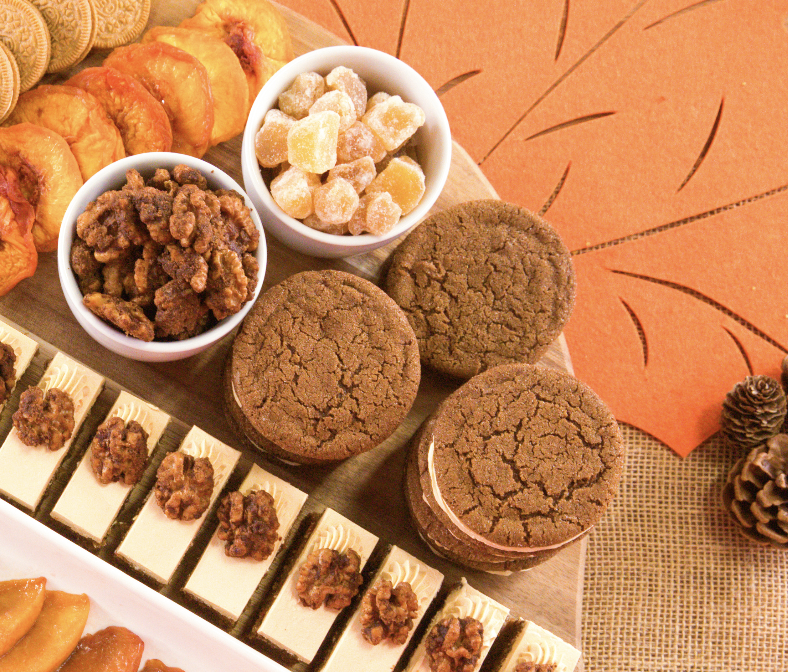 ---
2 cups All Purpose Flour
2 tsp Baking Soda
2 tsp Ground Ginger
½ tsp Salt
¾ cup Unsalted Butter, Room Temperature
2 cups, Granulated Sugar (divided)
¼ cup Molasses
1 Egg, Room Temperature
1 tsp Vanilla Extract
Combine flour with baking soda, ground ginger and salt in a small bowl and set aside.

Using a stand mixer fitted with the paddle attachment, beat the butter with 1 cup of sugar and the molasses on medium speed until smooth, about 2 minutes. Scrape down the sides of the bowl, then add the egg and vanilla until almost combined.

On medium-low speed, add the flour mixture and continue to mix until the dough just comes together. Be careful not to overmix. Chill the dough for about an hour, or until the dough can easily be rolled into balls.

While the dough is chilling, preheat the oven to 350F and line two baking sheets with parchment paper or a silicone baking mat.

Pour the remaining 1 cup of sugar into a shallow dish or plate. Scoop 1 Tbsp portions of dough and roll into smooth balls. Add to the sugar and completely coat each ball.

Arrange the balls onto the prepared baking sheets, 2 inches apart. You can either leave the dough balls as is, or gently press down with the bottom of a small plate or cake pan to form a disc.

Bake for 12-14 minutes, rotating the pans halfway through. You will know the cookies are done when the edges have set but the centers are still soft. Let the cookies cool on the baking sheets for 5 minutes, then transfer to a rack and let them cool completely for 20 more minutes.

You can store these cookies in an airtight container for up to a week!
#howtocakeit
Sunday,Monday,Tuesday,Wednesday,Thursday,Friday,Saturday
January,February,March,April,May,June,July,August,September,October,November,December
Not enough items available. Only [max] left.
Add to Wishlist
Browse Wishlist
Remove Wishlist