Get ready for the yummiest German chocolate cake filling EVER! It's got all the classics - toasted pecans, coconut, and caramel. Try it out with our German chocolate cake or elevate any classic recipe.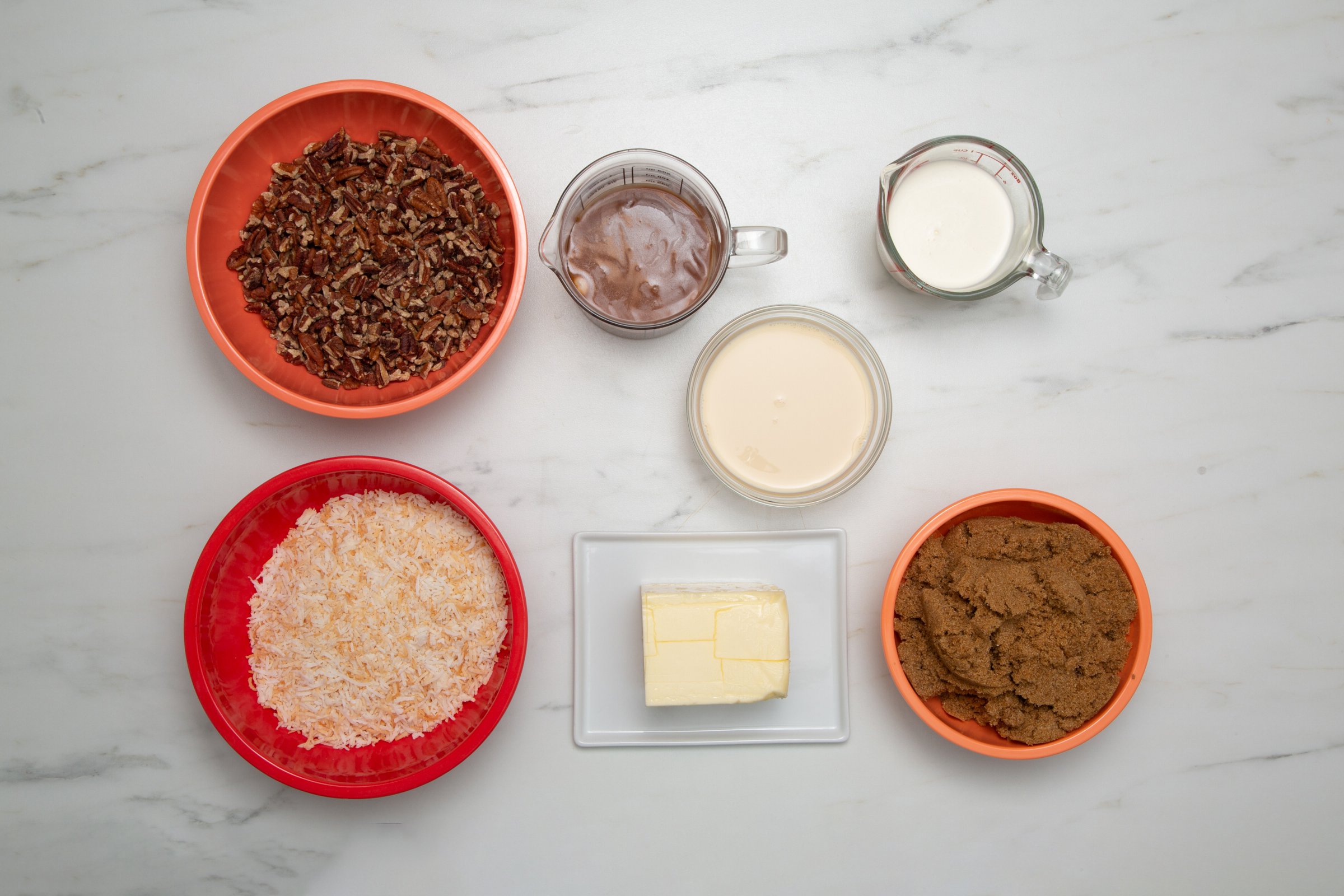 ---
1 ½ cups unsalted butter
¾ cup cream
¾ evaporated milk
2 ¼ cups brown sugar
2 ¼ cups toasted coconut shreds
2 ¼ toasted chopped pecans
1 cup caramel
In a medium saucepan, bring your butter, cream, evaporated milk, and brown sugar to a boil.

Once your wet ingredients are boiling, add in your toasted coconut shreds and chopped pecans then add your caramel and mix till full incorporated.
#howtocakeit
Sunday,Monday,Tuesday,Wednesday,Thursday,Friday,Saturday
January,February,March,April,May,June,July,August,September,October,November,December
Not enough items available. Only [max] left.
Add to Wishlist
Browse Wishlist
Remove Wishlist