Add a touch of tart to any cake! This holiday twist on my classic Italian Meringue Buttercream brings out all of the flavours and colours of the season! Use it in my Gingerbread Mega Cake or for a festive flair in any holiday bake.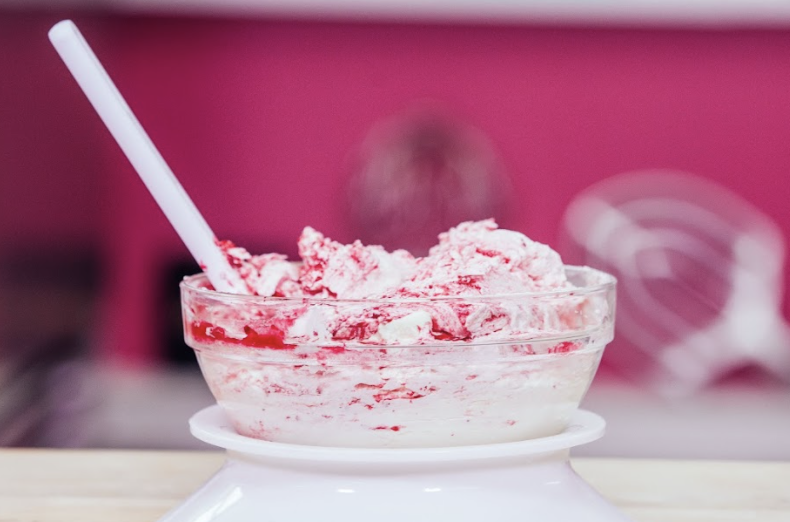 ---
1 batch Yo's Famous Italian Meringue Buttercream
2 cups Cranberries
1/2 cup Orange Juice
Rind from 1/2 Orange
1 cup Sugar
Tread lightly! Depending on how much you want to make of this recipe, you want to add ¼ of a cup of puree to 1 cup of buttercream. Add your puree in slowly to make sure it doesn't split your buttercream.

For the cranberry puree, add cranberries, orange juice, orange rind, and 2 cups of sugar in a medium saucepan and bring to a boil. Once boiling, lower the heat to medium and simmer for 20-30 minutes. Take off the heat and allow to cool completely.

Once cooled, remove the orange rind and transfer to a food processor and puree until smooth. This will allow us to retain a bright red colour, while still getting a smooth texture. Set aside until you are ready for your buttercream.

Prepare one batch of Yo's Famous Italian Meringue Buttercream.

Add ¼ cup of cranberry puree to 1 cup of Italian meringue buttercream, using a whisk to combine. I suggest adding any liquids to buttercream little by little, it will make it easier to mix! Always flavor to taste, this is all about you!
#howtocakeit
Sunday,Monday,Tuesday,Wednesday,Thursday,Friday,Saturday
January,February,March,April,May,June,July,August,September,October,November,December
Not enough items available. Only [max] left.
Add to Wishlist
Browse Wishlist
Remove Wishlist