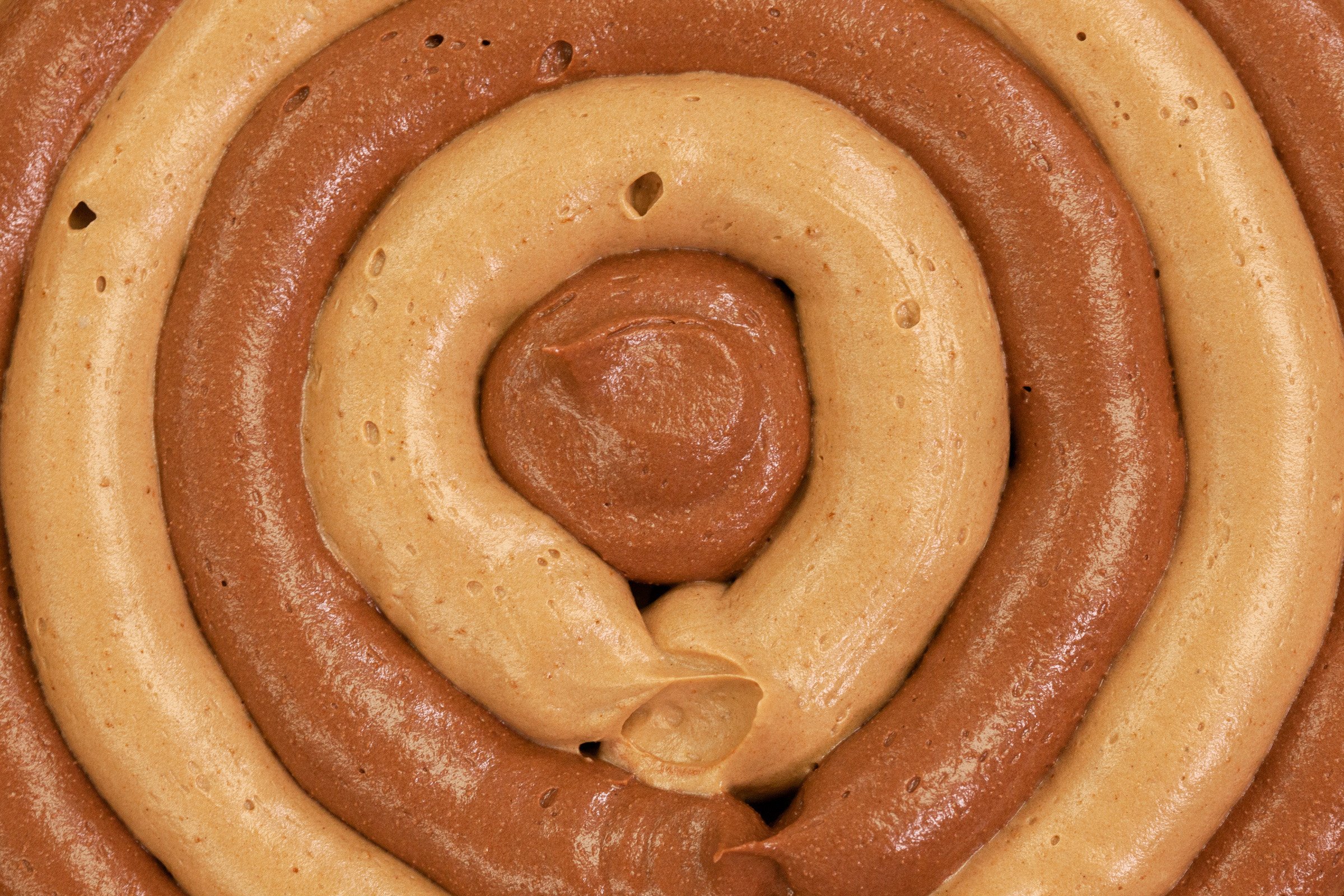 ---
1 ⅔ cups granulated sugar
8 large egg whites, room temperature
2 cups (4 sticks) unsalted butter, cut into tablespoon-sized pieces, room temperature
1 tsp pure vanilla extract
Instant Coffee
In a small saucepan, combine the sugar and 1/2 cup water. Place over medium heat and bring to a boil. Clip a candy thermometer to the side of the pan.

While the sugar syrup is heating, put the egg whites in the bowl of a stand mixer fitted with the whisk attachment.

When the syrup reaches 230°F on the candy thermometer, begin to whip the egg whites on medium/high speed. Whip until the egg whites are stiff.

When the syrup reaches 240°F, immediately remove the pan from the heat and, with the mixer running, pour the syrup into the egg whites in a very thin stream. Pour the syrup between the side of the bowl and the whisk attachment.

Whip the meringue at high speed until thick and glossy and the bowl is no longer warm on the outside, about 8 to 12 minutes.

With the mixer running, add the butter, a piece at a time, whipping until each piece is fully incorporated before adding the next. Scrape down the sides of the bowl with a spatula occasionally.

After all the butter has been added, continue to whip the buttercream until it's thick and smooth, 3 to 5 minutes. Beat in the vanilla.

In a small jar, add your instant coffee and a bit of boiling hot water. Close the lid and shake it up until you have a very strong coffee syrup. Pour your coffee syrup into your Italian meringue buttercream little by little until you are satisfied with the taste.
#howtocakeit
Sunday,Monday,Tuesday,Wednesday,Thursday,Friday,Saturday
January,February,March,April,May,June,July,August,September,October,November,December
Not enough items available. Only [max] left.
Add to Wishlist
Browse Wishlist
Remove Wishlist