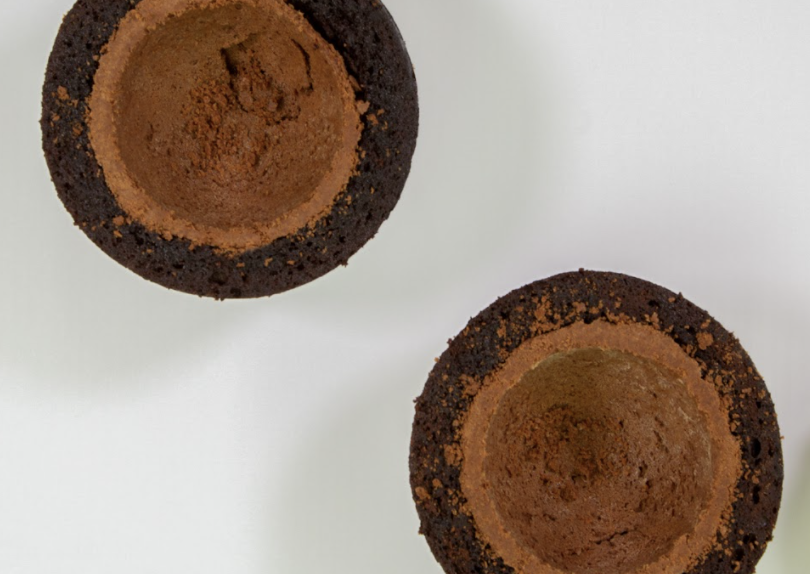 ---
½ cup Unsalted Butter, Room Temperature
¼ cup Sugar
1 cup All Purpose Flour
2 Tbsp Cocoa Powder
1 Egg Yolk
In a large bowl, sift together the flour and cocoa powder. Set aside

In a stand mixer with the paddle attachment, cream your butter and sugar on high speed for 5 minutes. Make sure to scrape the sides and bottom of the bowl halfway through with a rubber spatula!

Add in your egg yolk and beat until incorporated.

On low speed, start adding your flour and cocoa mixture in three parts. It is important to make sure each addition is fully incorporated before adding the next.

Once combined, pour out onto a dry, floured surface and lightly knead. Shape into equal sized discs and wrap tightly in plastic wrap. Chill for 20 minutes.

Grease the outer portion of both of your 4-inch sphere pans with shortening. Place them flat side down onto a prepared baking tray and set aside.

Once completely chilled, flour your work surface and start rolling out your shortcrust pastry, one disc at a time, into a ¼-inch thickness.

Drape your rolled-out pastry over the hump of your 4-inch sphere pans. Gently shape your pastry around your pan, and trim the excess using a sharp paring knife. Use a fork to dock a few holes into your pastry. Chill for 20 minutes. Chilling the dough helps prevent any shrinking while baking!

Bake at 350°F for 40 minutes, rotating the pan halfway through.

Once out of the oven, use a sharp paring knife to trim excess dough while still hot!

Set aside to cool completely before removing the pastry off of the pans.
#howtocakeit
Sunday,Monday,Tuesday,Wednesday,Thursday,Friday,Saturday
January,February,March,April,May,June,July,August,September,October,November,December
Not enough items available. Only [max] left.
Add to Wishlist
Browse Wishlist
Remove Wishlist