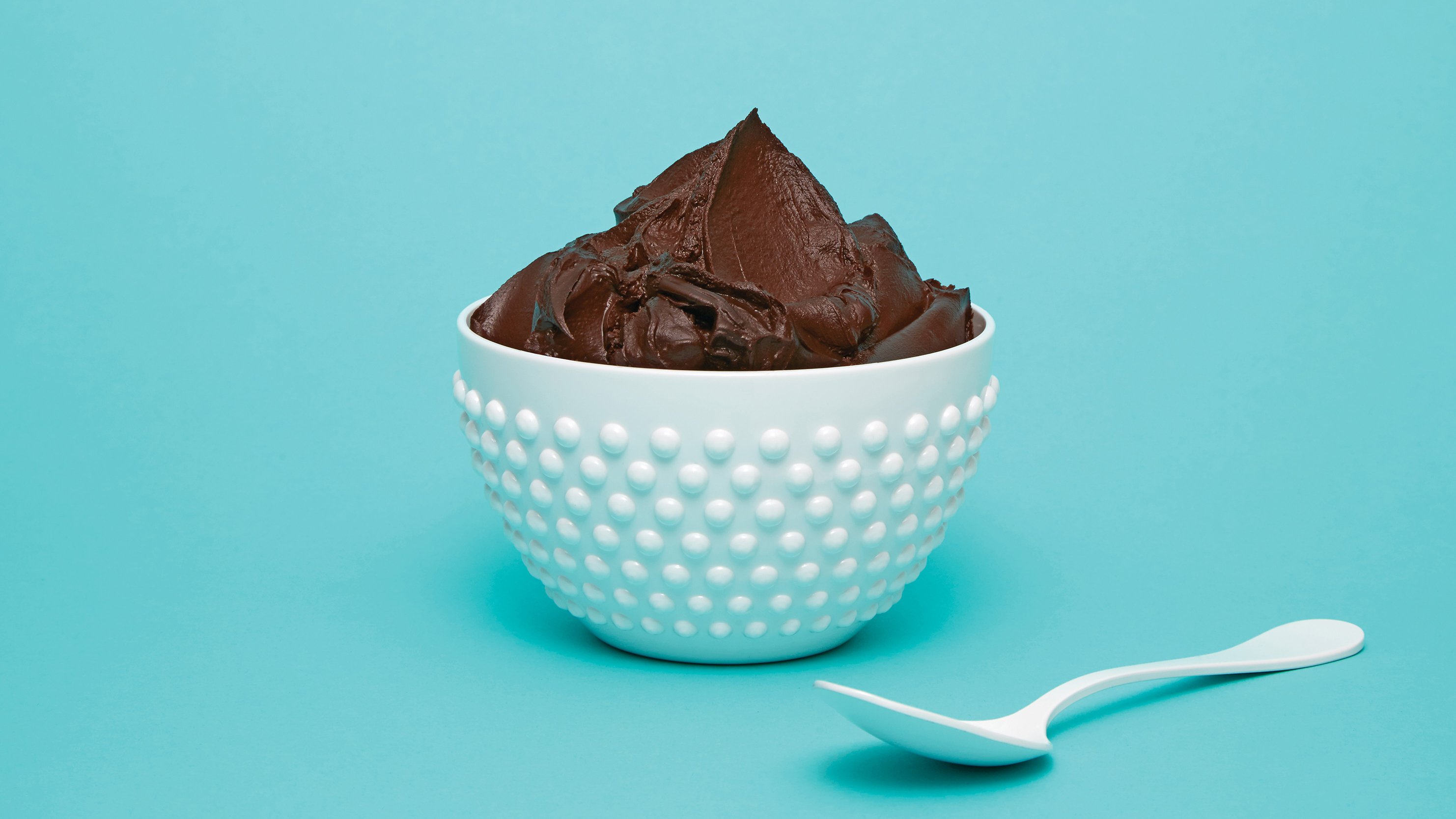 ---
1 pound Good-quality Dark Chocolate (I use between 56% and 72%)
2 cups Heavy Cream (35%)
Use it as a drip or glaze on any of the cakes if you're feeling daring!

Chop the chocolate as finely as you can. Place it in a heatproof bowl. Alternatively, you can also use callets.

Pour the cream into a heavy saucepan and place over medium-high heat. Bring just to a simmer. You should see bubbles around the edges of the pot and movement just under the surface of the cream. Do not let it boil.

Pour the hot cream over the chocolate and cover the bowl with a lid, large plate or cake pan. Let stand for 10 to 15 minutes.

Uncover the bowl and gently stir with a spatula, starting in the middle and working your way out. The ganache will start to darken and come together into a velvety mixture. To ensure that no lumps are left, pour the ganache through a sieve into a clean bowl.

Use the ganache right away for drizzling or dipping, or let it cool for at least several hours or overnight if you're spreading it as icing.

If you won't be using the ganache within a day, transfer it to an airtight container and store in the refrigerator for up to 1 week or in the freezer for up to 2 to 3 months. Before using refrigerated or frozen ganache, let it warm up to room temperature for a spreadable consistency, or reheat slowly to obtain the drippable consistency.
#howtocakeit
Sunday,Monday,Tuesday,Wednesday,Thursday,Friday,Saturday
January,February,March,April,May,June,July,August,September,October,November,December
Not enough items available. Only [max] left.
Add to Wishlist
Browse Wishlist
Remove Wishlist