This recipe is will take my Italian Meringue Buttercream recipe to the next level! Thisll provide an instant fix for any chocolate lover. Just try to make sure some of your Chocolate Buttercream actually makes it into the cake!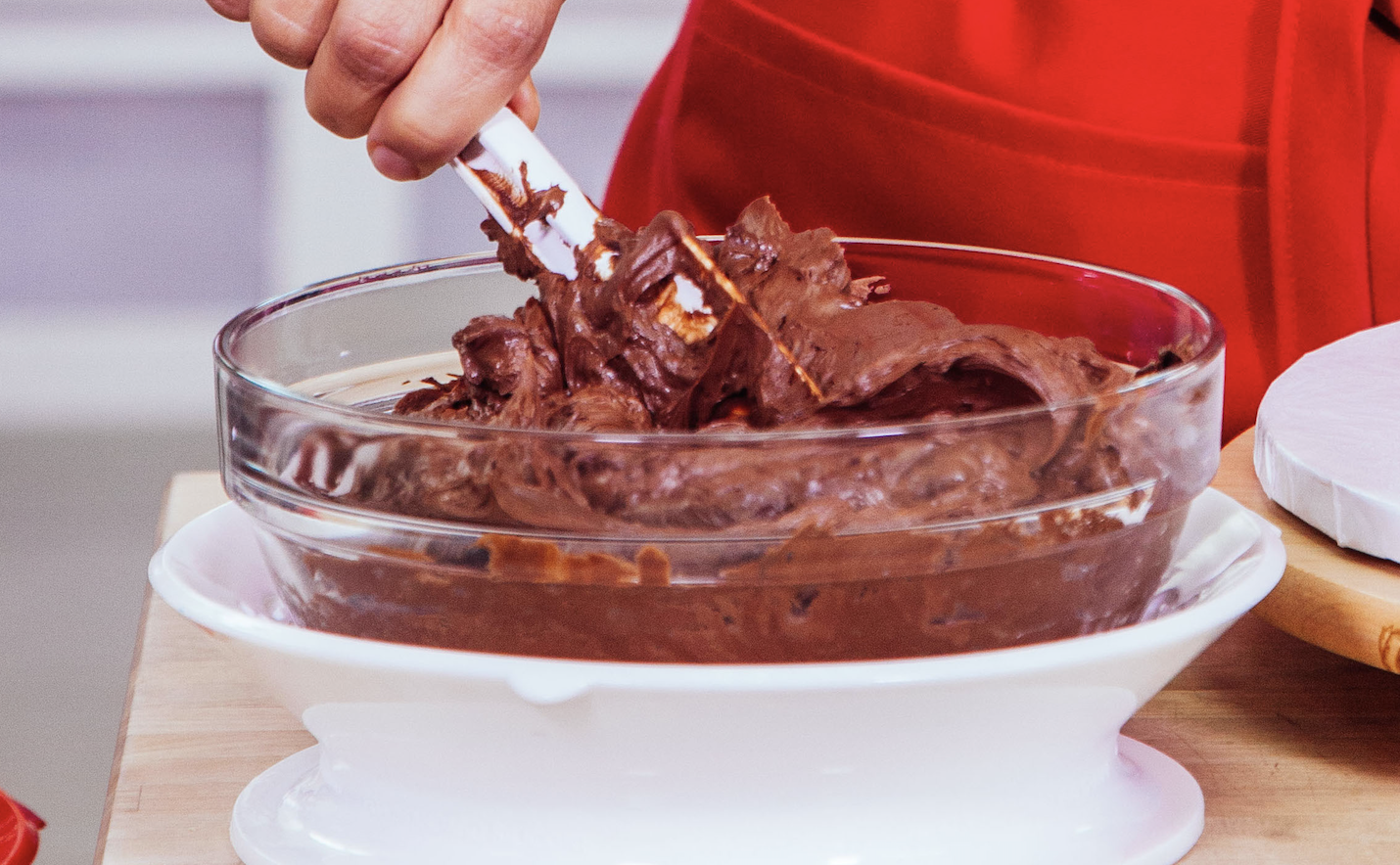 ---
1 cups Granulated Sugar
1/2 cup Water
8 large Egg Whites
1 lbs Unsalted Butter, room temperature
1 teaspoon Pure Vanilla Extract
12 oz. Semi Sweet Chocolate
In a small saucepan over medium heat, bring sugar and cup water to a boil.

While your sugar mixture is heating, place egg whites in the bowl of a standing mixer fitted with the whisk attachment.

When your sugar reaches 230 degrees on the candy thermometer, begin to whip eggs whites at medium-high speed until stiff.

When sugar reaches 240 degrees, remove it from heat immediately, and with the mixer running, add it to your egg whites in a stream and beat on high speed.

Whip your meringue until no heat remains. Place your hands along the sides of the bowl to check.

With the mixer still running, add your butter bit by bit, beating until spreadable, 3 to 5 minutes; then, beat in vanilla.

Melt your chocolate in the microwave in 20 second increments, stirring between each heating. When your chocolate has started to melt but still has chunks, stir until smooth.

Once your chocolate is melted and cooled, fold it into your buttercream until fully incorporated.

You can sub the semi sweet chocolate for dark, milk or white chocolate, but expect that milk or white chocolate will be somewhat softer


If you don't want to flavour your entire batch of Italian meringue buttercream, simply use 4 oz of chocolate for every 2 cups of buttercream you'd like to flavour.
#howtocakeit
Sunday,Monday,Tuesday,Wednesday,Thursday,Friday,Saturday
January,February,March,April,May,June,July,August,September,October,November,December
Not enough items available. Only [max] left.
Add to Wishlist
Browse Wishlist
Remove Wishlist