Make any cake cherry-licious! This simple syrup adds a sweet pop of flavour to your cakes! The cherry hint packs an extra punch with my Black Forest cake!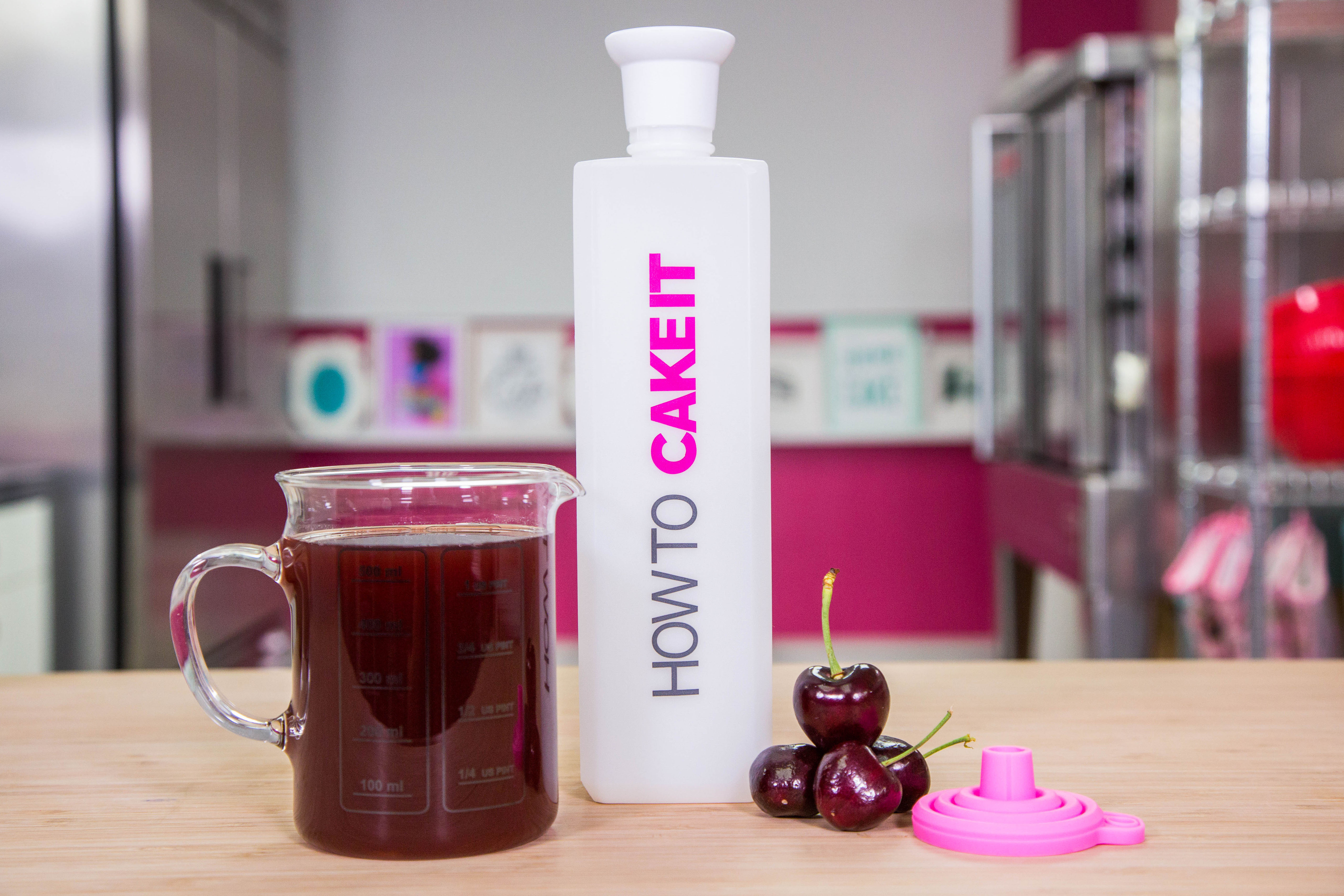 ---
1 ½ cups Sour Cherry Nectar
1 ½ cups Sugar
Bring your ingredients to a boil in a saucepan over high heat

Let your mixture cool completely before transferring to your simple syrup bottle

Use your simple syrup to keep your cakes moist, and refrigerate any unused portions
#howtocakeit
Sunday,Monday,Tuesday,Wednesday,Thursday,Friday,Saturday
January,February,March,April,May,June,July,August,September,October,November,December
Not enough items available. Only [max] left.
Add to Wishlist
Browse Wishlist
Remove Wishlist