Top Three Reasons You'll Love Our Classes

Feels Like An Edible Art Class With Your Besties
If you find traditional baking a bit boring, we hear you. We turn it into a creative outlet and connect you with the right experts to help you achieve desserts that look as amazing as they taste. Have your phone ready because you'll want to take pics. #bakeyouhappy
No More Baking Flops, Fails and Road Blocks!
By doing a class with US, you will have an incredible instructor to kick down road blocks for you, and a sweet community of people who have more tips and tricks than Baskin Robbins has ice cream flavors! Welcome to the family!
You Can Go At Your Own Pace
Absolutely. When you purchase a live tutorial you have access to the recording and a complete workbook of recipes and steps FOREVER (eva, eva). In fact, up to 50% of purchasers PREFER to do the class after the live so they can start and stop, and go at their own pace.
Register For A Class And Get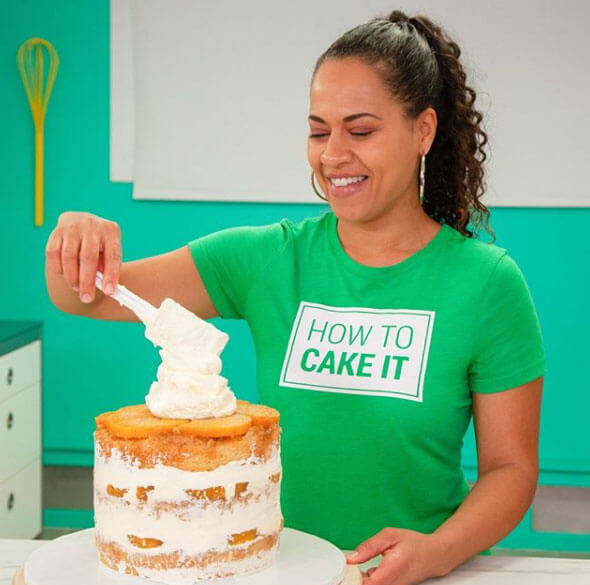 Our instructors have PROVEN METHODS that they can't wait to share. Go from liking their posts on Instagram to learning from them in real time!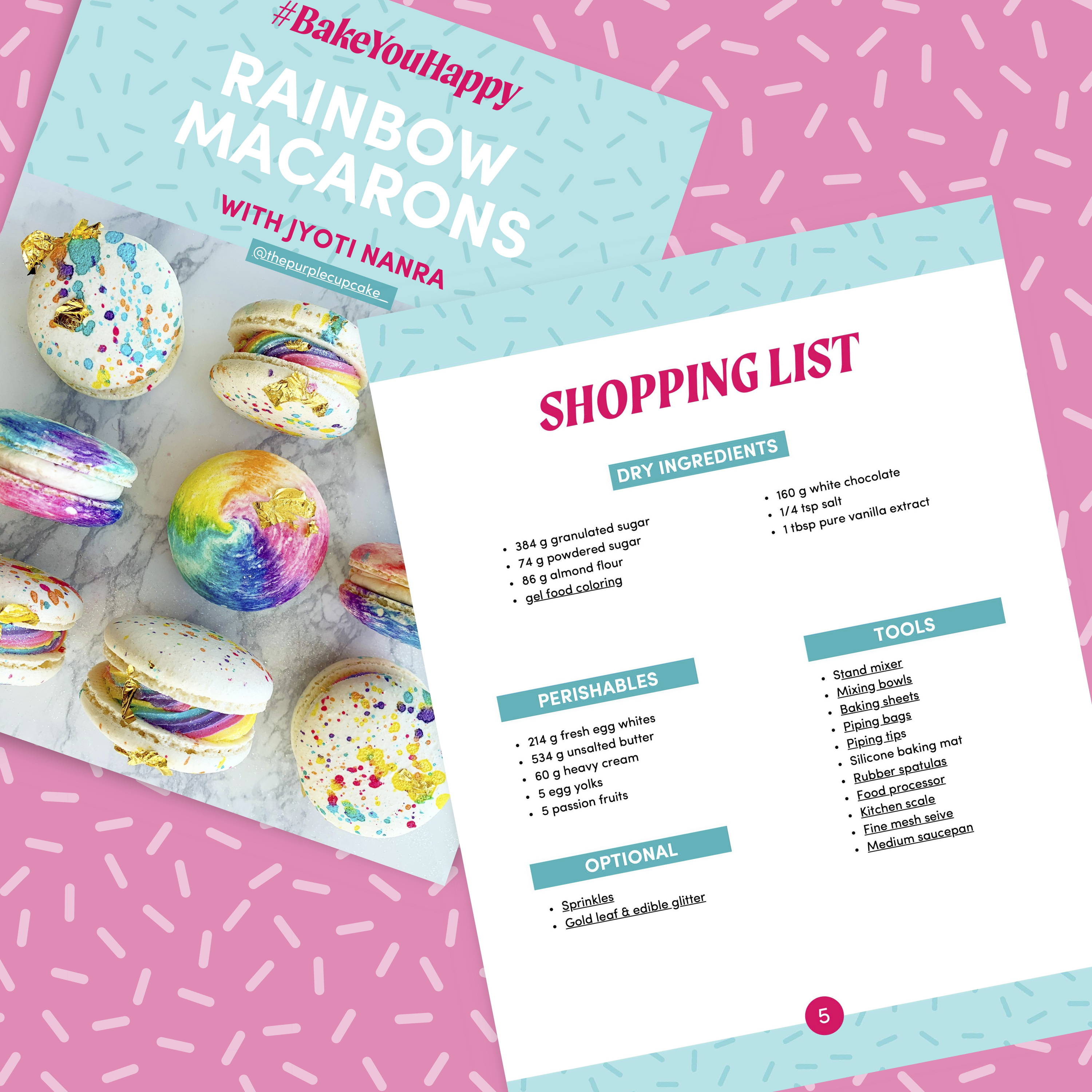 You'll receive a workbook with an itemized shopping list, pre-class checklist, and step-by-step instructions to follow along with during the live tutorial!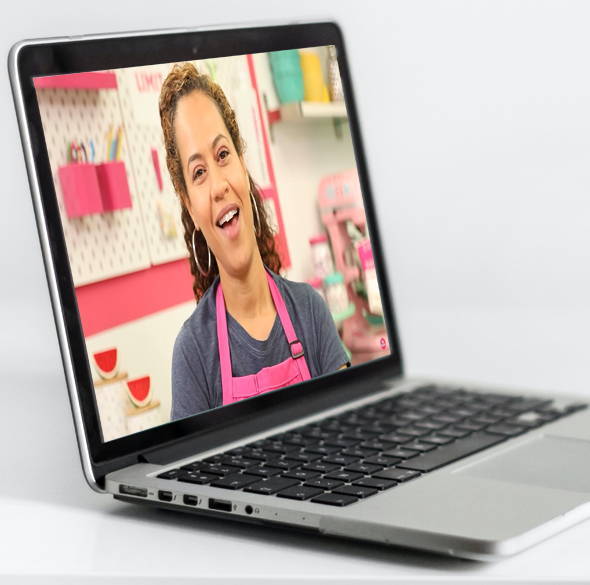 All classes are streamed LIVE with a two camera view, but when you register you get access to the recording FOREVER so you can access it 24/7 on any device!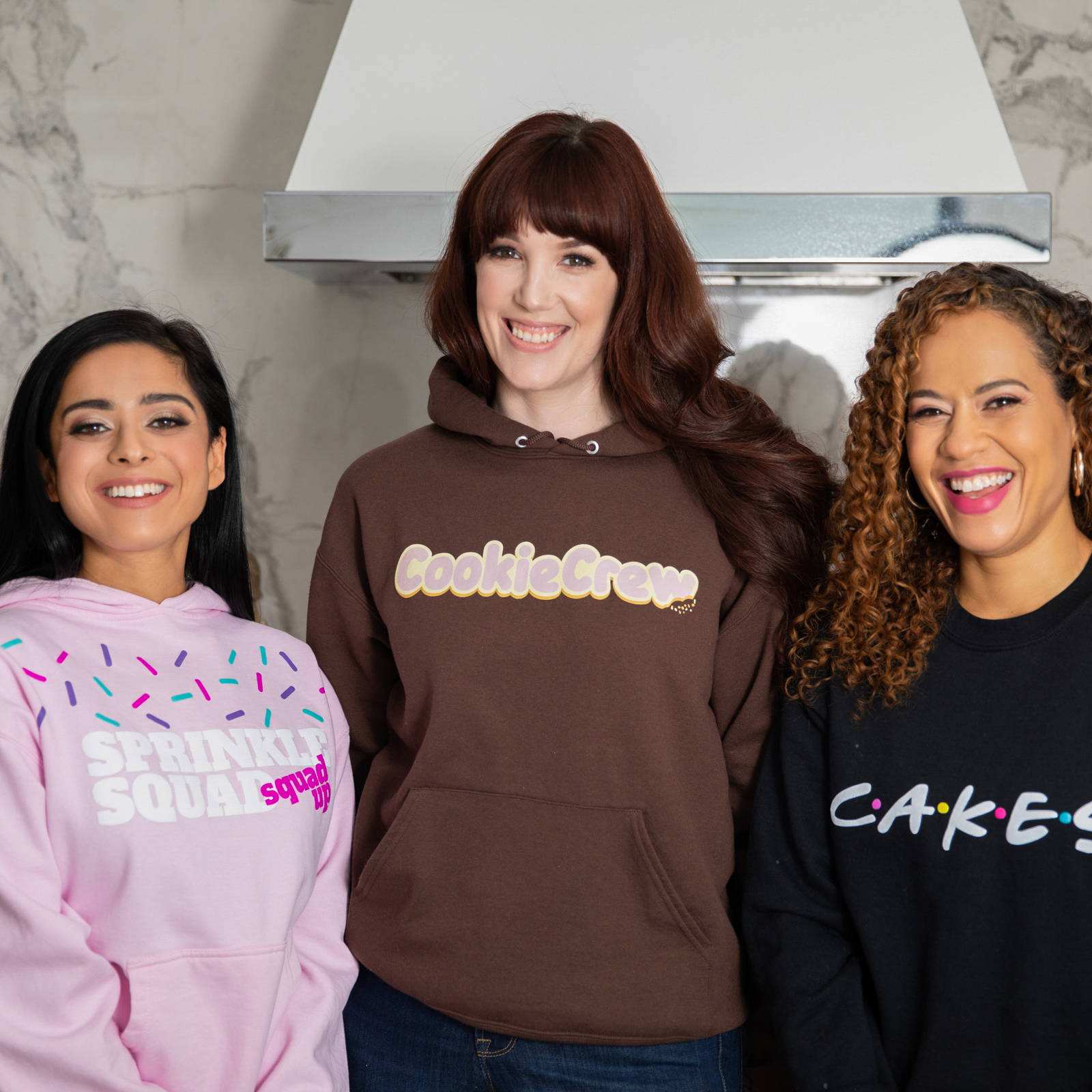 Classes take place in private Facebook groups, where you will meet and interact with an amazing community of baking enthusiasts who have tips, tricks and baking solves to share. Welcome home (:
What Some Of Our Students Are Saying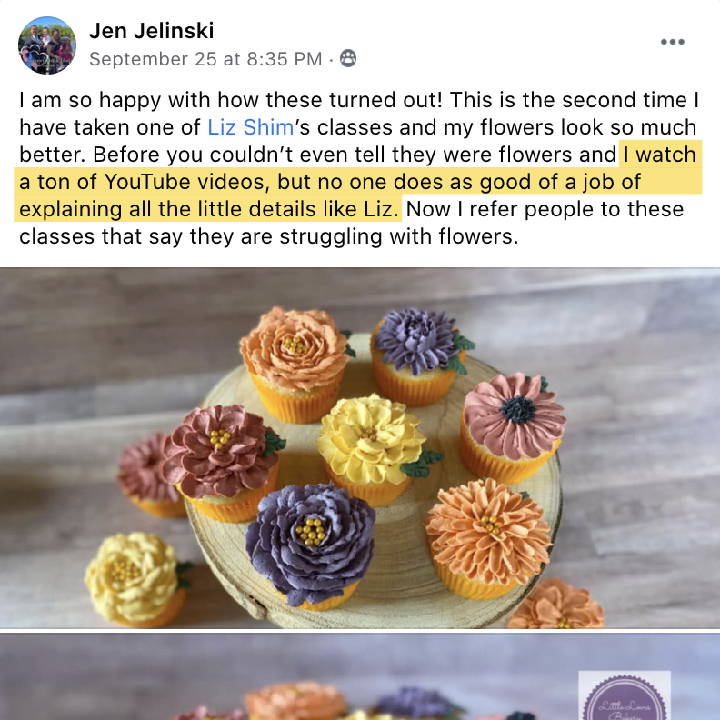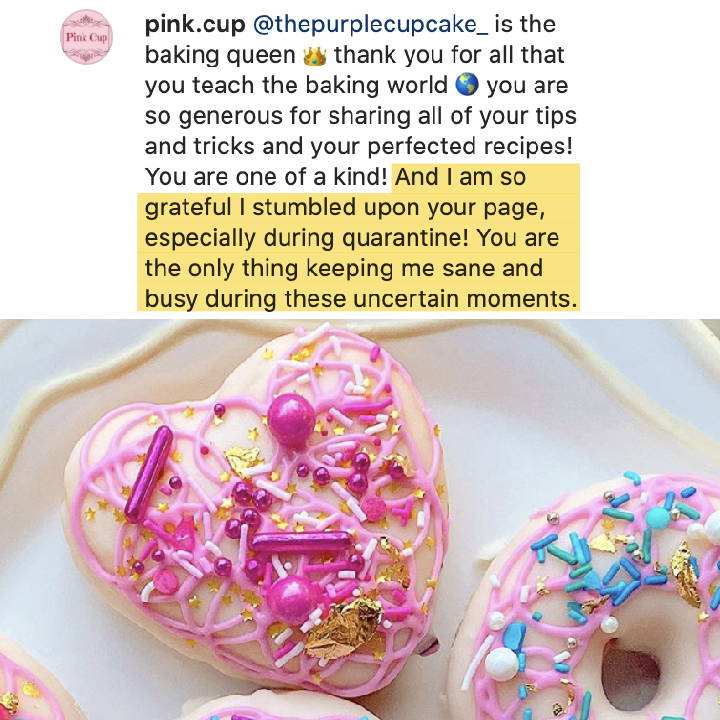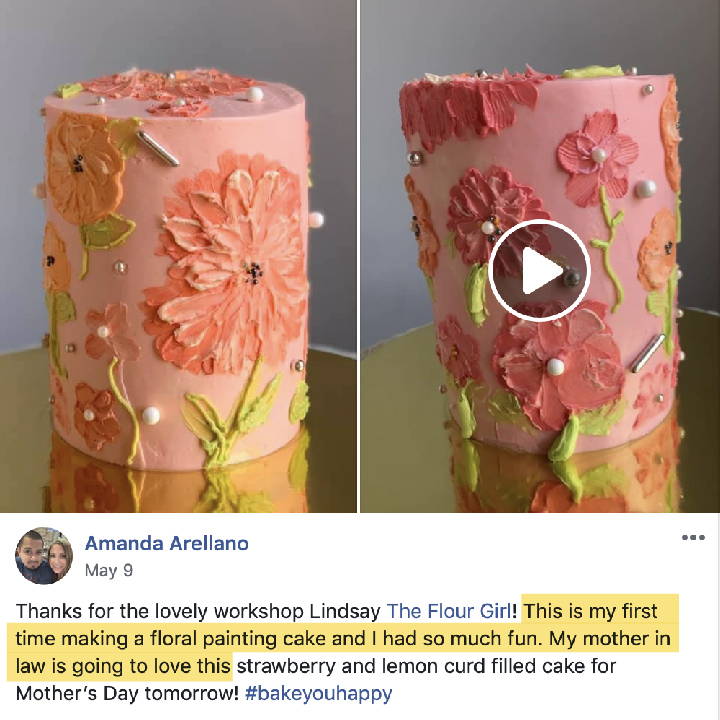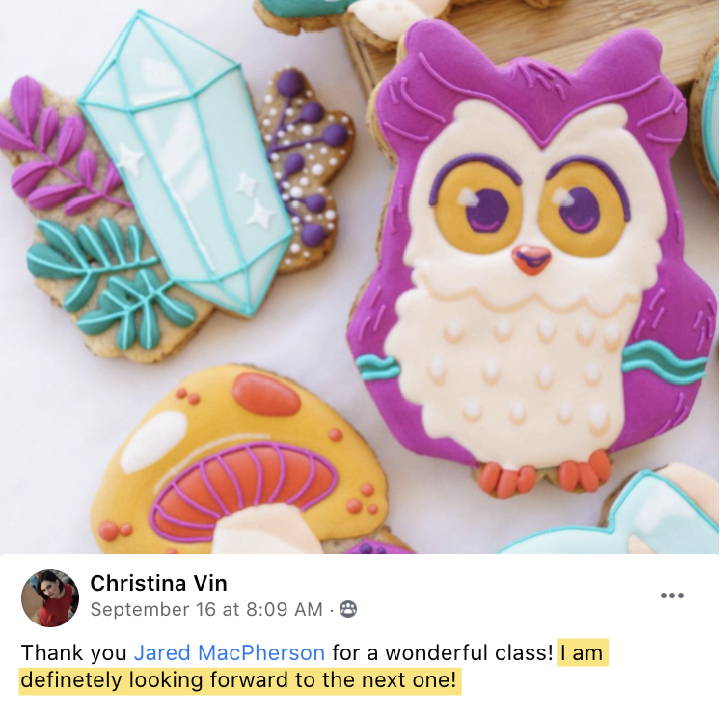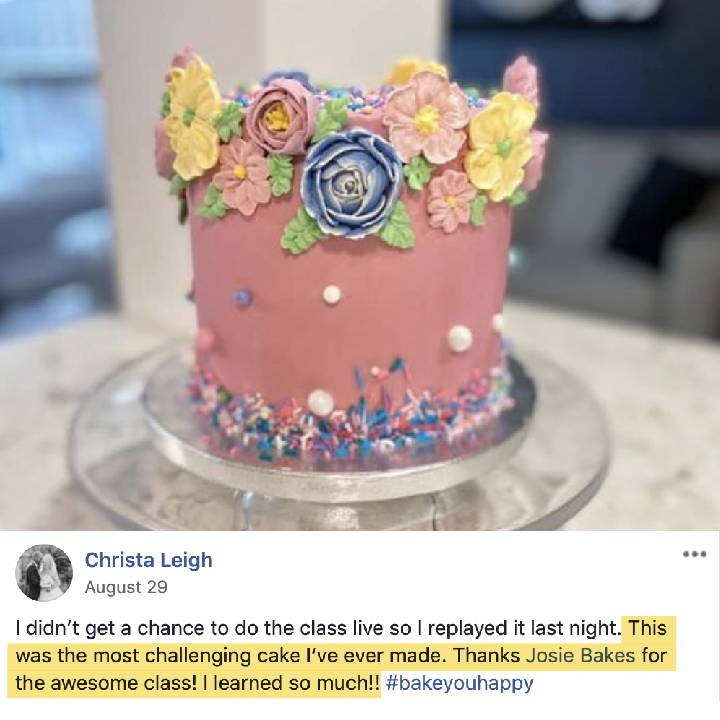 CLASSES FOR ALL SKILL LEVELS
New to baking and need a little help with the basics? Our beginner classes will guide you through everything step-by-step. These classes require minimal (if any) prep work and will be limited to baking cakes or preparing dough.
Got the basics down and looking to improve your baking and decorating skills? Our intermediate classes will help you up your sweets game. These classes may require some more prep before classes like making fillings and baking items ahead of time.
Already a baking pro? Advanced classes will focus on refining what you know and teaching you more difficult skills along the way. More prep work is required ahead of time like stacking your cake or flooding cookies.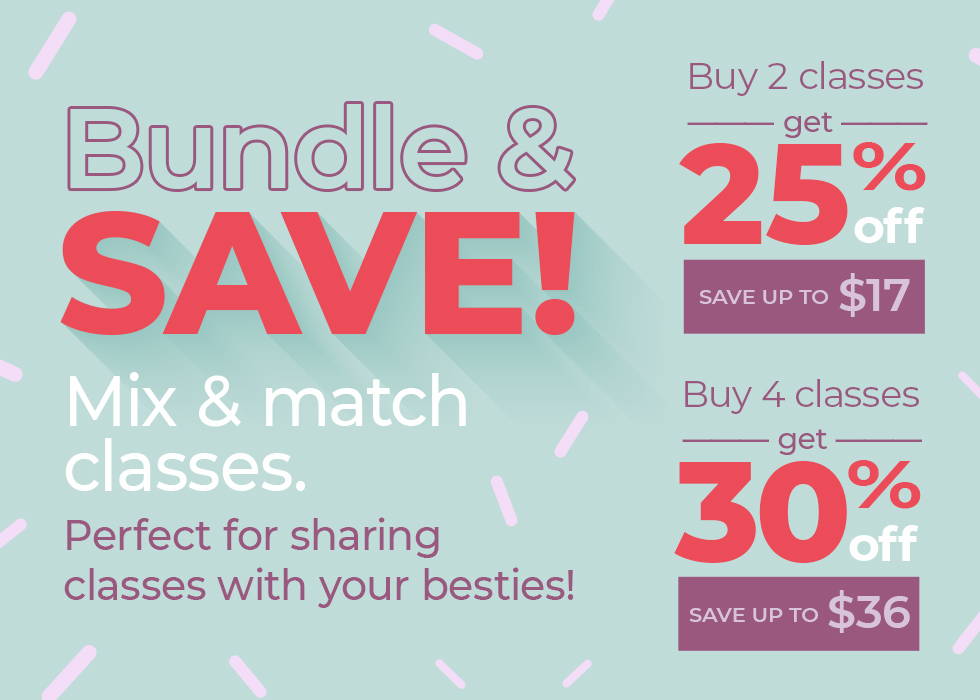 Sunday,Monday,Tuesday,Wednesday,Thursday,Friday,Saturday
January,February,March,April,May,June,July,August,September,October,November,December
Not enough items available. Only [max] left.
Add to Wishlist
Browse Wishlist
Remove Wishlist