Introducing the key to moist cakes. If you've seen just one episode of How To Cake It, you've seen me use simple syrup—and Sir Squeeze-A-Lot, my magical simple syrup squeeze bottle. (Try saying that five times fast!) I sprinkle this magical mixture on every single one of my cakes to keep them moist throughout assembly, decoration, and refrigeration. This is especially important when you're making complex novelty cakes, as they often take several days to carve, cover with fondant, and decorate. See page 52 for details about how to use simple syrup.
*Cake Tips: Soak your cakes in simple syrup before you stack them, so that it doesn't drip down the sides. Also allow the simple syrup to soak in fully before moving forward with buttercream or decoration. Can you use too much? Of course - don't go nuts. Be sure to check out my How To Cake It vids to see me in action using this awesome sauce.*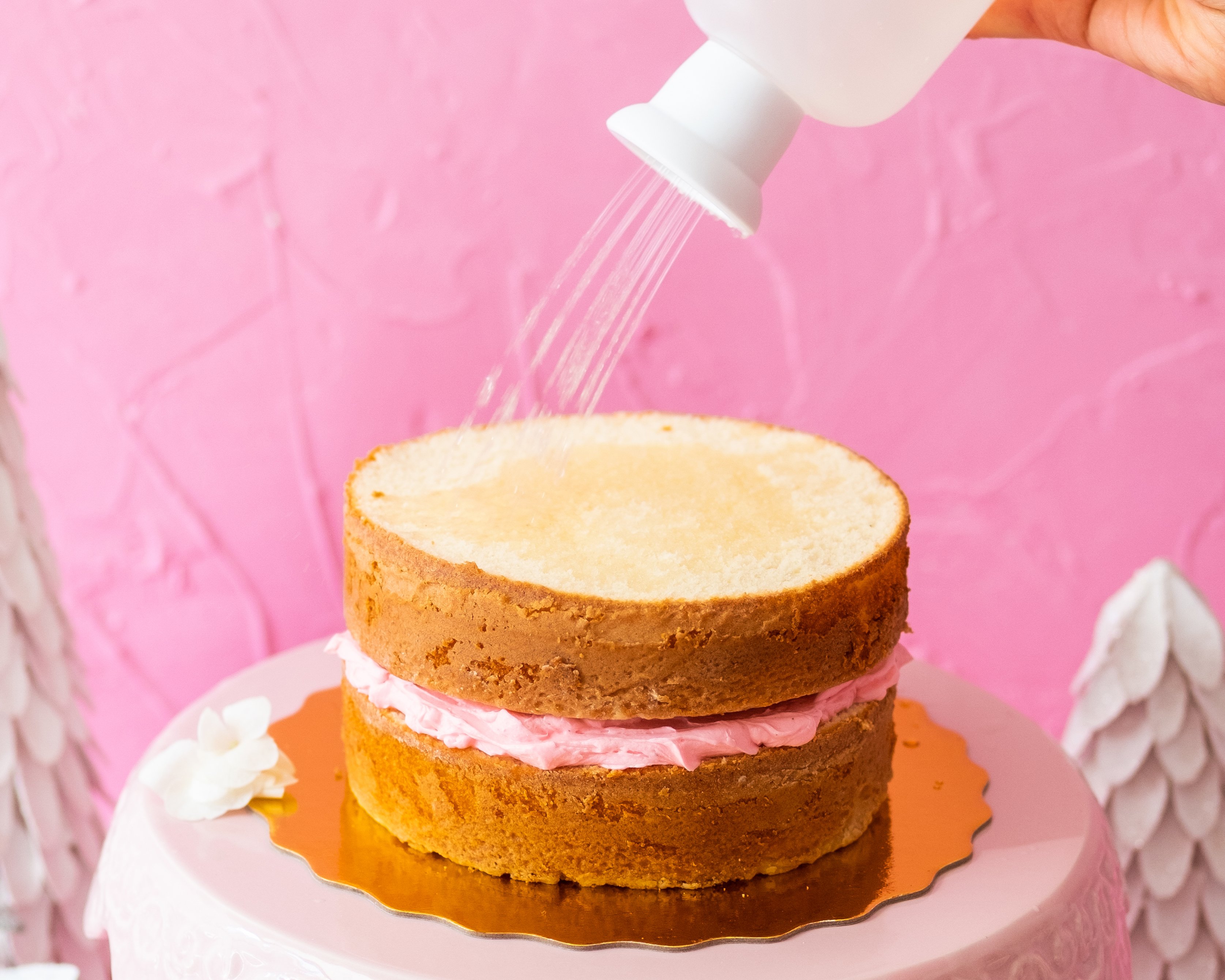 In a small saucepan, combine the sugar and 1 cup water and bring to a boil over medium heat, stirring until the sugar is completely dissolved.

Let cool completely, then fill your simple syrup bottle or cover and store in the fridge for up to one month
#howtocakeit
Sunday,Monday,Tuesday,Wednesday,Thursday,Friday,Saturday
January,February,March,April,May,June,July,August,September,October,November,December
Not enough items available. Only [max] left.
Add to Wishlist
Browse Wishlist
Remove Wishlist