Red Velvet Cake has really been in the spotlight for the past few years. When I decided to make a Human Heart for How To Cake It, I thought it was the perfect opportunity to bake red velvet. I made sure this moist cake was a deep red, by adding a little burgundy food colouring as well. The result is a delicious, deep red velvet cake that no one can resist. Even when it looks like a bloody heart.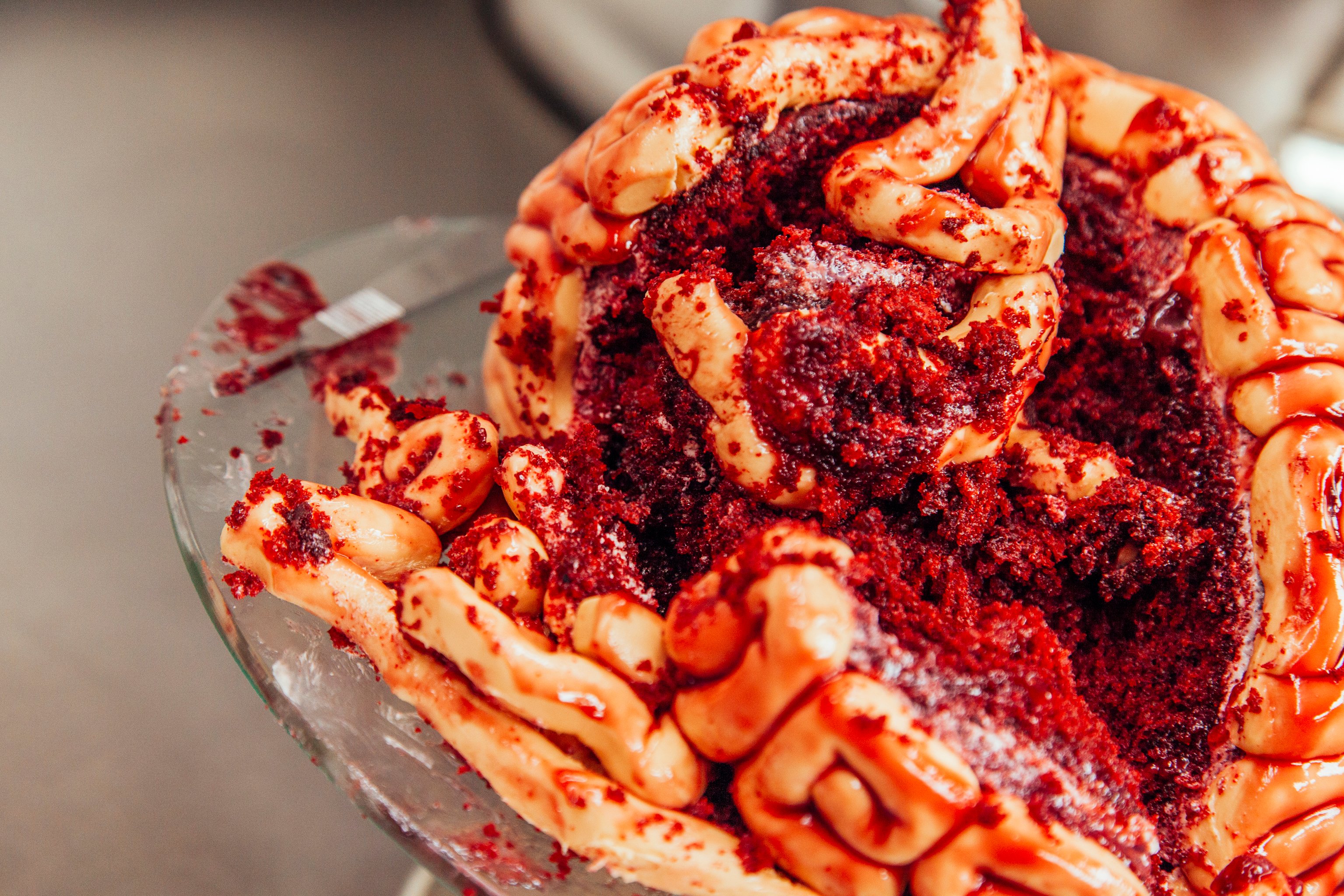 ---
3/4 cup Unsalted Butter, at room temperature
1/4 cup Vegetable Oil
1 1/2 teaspoons Vanilla
2 1/4 cups Sugar
3 Eggs, at room temperature
1 container Red No-Taste Gel Colour
1 teaspoon Burgundy Gel Colour
3 cups Flour
2 Tablespoons Cocoa
1/2 teaspoon Salt
1 1/2 cups Buttermilk
1 1/2 teaspoons Cider Vinegar
1 1/2 teaspoons Baking Soda
Preheat oven to 350 degrees. Line the inside of your bowl with parchment paper and vegetable shortening.

Place butter, oil, sugar, and vanilla in bowl of an electric mixer and beat at medium speed until well-blended.

Whisk flour, cocoa, and salt into a bowl and set aside.

Beat in eggs one at a time. With machine on low, add red and burgundy gel food coloring.

Add flour mixture alternately with buttermilk. Beat long enough to combine.

Place baking soda in a small dish, stir in vinegar and add to batter with machine running.

Pour your batter into prepared pans, place in oven and bake until a cake tester comes out clean, about 1 hour. Let cool.
#howtocakeit
Sunday,Monday,Tuesday,Wednesday,Thursday,Friday,Saturday
January,February,March,April,May,June,July,August,September,October,November,December
Not enough items available. Only [max] left.
Add to Wishlist
Browse Wishlist
Remove Wishlist