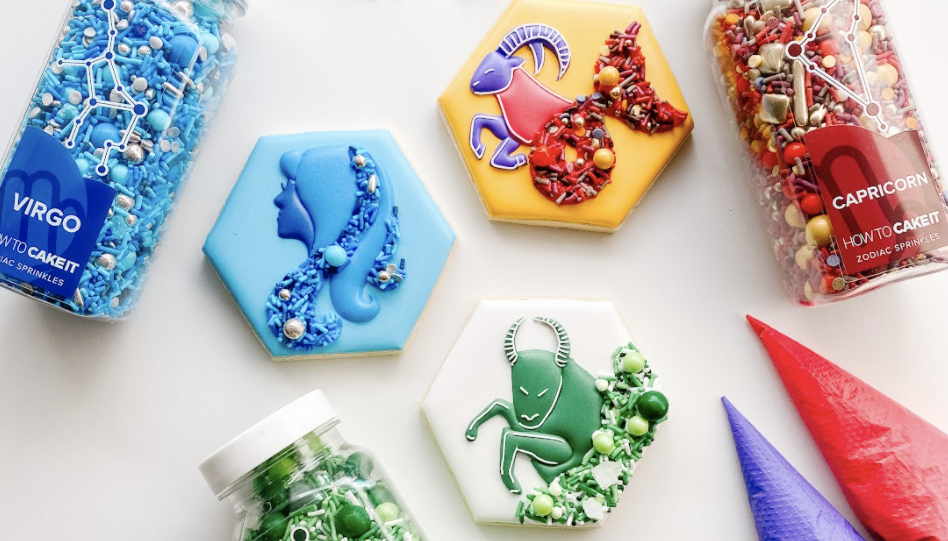 Keep your feet on the ground and your cake in the oven!
The earth signs 🌎 — Taurus, Virgo, and Capricorn — appreciate the finer things. These discerning individuals enjoy fine food more than any other sign. Combine that with their high standards, and you know any bake an earth sign shares with you is going to be goooooood.
Earth-sign bakers have two kitchen super powers: They don't frustrate easily, and they never give up on projects. If their first batch of macarons comes out flat, they'll give it another go. If the next batch doesn't have a shine, third time's a charm. If the third batch doesn't have that crisp-outside, chewy-inside texture, earth signs will head straight to the grocery store, buy more almond flour, and try, try again. By the time they're done, these bakers will make better macarons than the finest pâtissier in France.
Earth signs can also be a bit materialistic. Their kitchens are likely stocked with all the baking tools they can fit. But hey, when it comes time to bake, these signs are always prepared — and their projects go more smoothly because of it.
Let's take a closer look at each of the earth signs to see how their zodiac affects their life as a baker.